The new Mini Countryman isn't even on the market yet when the Bavarian Brits are already introducing the corresponding sports version. The name John Cooper Works remains; but so does the previous urge for action.
At Mini, John Cooper Works stands for real sportiness and borrowings from rallying. Therefore, one or two die-hard Mini fans might have expected a little more from the new John Cooper Works generation of the Countryman. Because while increasing electromobility has often brought a real boost in performance to compact crossovers, many things remain the same with the completely newly developed Countryman. The two-liter turbo four-cylinder delivers 221 kW / 300 hp and a maximum torque of 400 Nm. That's enough for an image sprint from 0 to 100 km/h in 5.4 seconds and a top speed of 250 km/h. The sportiest of all Countrymans comes with a combination of all-wheel drive and automatic transmission as standard.
"The Mini John Cooper Works Countryman embodies the unique combination of style, power and adventure. With its powerful 300 hp engine and its sporty design, it is the perfect companion for anyone looking for something special," says Mini brand manager Stefanie Wurst. With significantly larger dimensions, the new Mini John Cooper Works Countryman has more space inside and a minimalistically styled interior, in which everything in the dashboard revolves around the central round instrument. All driving functions can be operated via the tilting elements on the switch panel. All other options are controlled via the round touchscreen. And for talkative drivers, the intelligent voice control helps while your hands remain on the easy-grip sports steering wheel. Contoured sports seats and corresponding interior applications in black and white ensure the right dynamics. The back seat can be moved in length by up to 13 centimeters. Behind the electric tailgate, the cargo space holds 460 to 1,450 liters. Undoubtedly a matter of taste: at the push of a button, the so-called sound extension stages the start of the engine with acoustic borrowings from motorsport via the flap exhaust system.
Source: Stern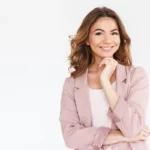 I'm a recent graduate of the University of Missouri with a degree in journalism. I started working as a news reporter for 24 Hours World about two years ago, and I've been writing articles ever since. My main focus is automotive news, but I've also written about politics, lifestyle, and entertainment.