About a year ago, drift legend Ken Block broke new ground: with the $12 million Audi "Hoonitron," Block drove purely electrically for the first time – and thrilled millions. Shortly afterwards he died in a tragic accident. His last recordings will be released in December.
The trailer's statement is short and succinct: "Ken Block changed the automotive world with the Gymkhana film series. And at the end of last year we shot our last video project with him: 'Electrikhana Two'. It will be released this December." The film will then probably be shown on the same platform where the first part of the series already reached millions.
The announcement comes as quite a surprise because it was long thought that Block had last driven in Las Vegas and that the breathtaking shots from the gambling city were his final project.
Ken Block drifts through Mexico

In the now published trailer and the new film "Electrikhana Two" you can see the last shots of the exceptional talent. Apparently, shortly before his death, Block was traveling in Mexico in the "Hoonitron", a heavily modified Audi.
The preview shows Block in a Mexican city, in narrow tunnels and on an airport site. Block again drives in the "Hoonitron", a converted Audi S1.
This is a custom-made product, the price of which is estimated at around 12 million US dollars. The car is powered by two electric motors and is made of carbon fiber.
When Block drove the "Hoonitron" for the first time, its performance was kept a big secret. Audi later released additional information about the car. Accordingly, the S1 has a total output of around 680 hp and a torque of 640 Newton meters. The high-voltage batteries offer 14.4 kilowatt hours of capacity and work at 800 volts.
It is said that Block wore out over 100 tires for the film in Vegas.
We may be able to find out how many sentences there were in Mexico when the film opens in December, when Ken Block will be seen in front of the camera for the very last time doing his rounds.
"Electrikhana"
With a $12 million Audi: Drift legend Ken Block returns – and drives purely electrically
Ken Block's daughter also races

The Block name won't disappear from the racing scene – Ken's daughter Lia appears to be taking over her father's legacy. Most recently she drove the legendary route at Pikes Peak in the so-called "", a converted Porsche 911.
Source: Stern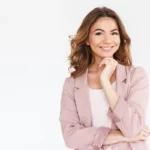 I'm a recent graduate of the University of Missouri with a degree in journalism. I started working as a news reporter for 24 Hours World about two years ago, and I've been writing articles ever since. My main focus is automotive news, but I've also written about politics, lifestyle, and entertainment.