The Nevera electric car from the Croatian manufacturer Rimac is a record hunter. To secure another milestone, test driver Goran Drndak put the car in reverse – and drove 275.74 km/h.
Those who drive backwards are usually not in a hurry. And in cars with combustion engines, the hunt for records has been rather slow in recent years – more than 90 km/h was hardly possible due to the short gear ratio. Things are different with electric cars because the direct drives don't care in which direction the wheels turn. Apart from artificial limits, there is little that stops the electric car when it comes to reversing quickly.
At 275 km/h in reverse gear

Rimac recently proved how fast. With an incredible 275.75 kilometers per hour and an extremely steady hand, test driver Goran Drndak managed to set a world record for the Croatian company.
As Rimac writes, they met again on the ATP GmbH track in Papenburg for the somewhat strange record. Their oval circuit offers a total distance of 12.3 kilometers, which consists of two straights, each 4 kilometers long.
However, the company did not use a conventional Rimac Nevera for the test, but rather a vehicle in the "Time Attack" variant. There are only 12 of these in the world, and the price per copy is said to be well over 2 million euros. It was never officially communicated. Nevertheless, all vehicles have already been sold.
Rimac engineers were unsure whether it would work

Even the company's engineers apparently had no idea how the record attempt would go. As Rimac chief engineer Matija Renić writes, aerodynamics, cooling and vehicle stability are not specifically designed for such high speeds in reverse gear. "We broke new ground," they say.
Driver Drndak experienced the ride in the Rimac as follows: "During the ride itself, it definitely took some getting used to. You look straight behind you and see the landscape go by faster and faster, you feel your neck being pulled forward, almost as if "You would do it in the event of an emergency stop. You move the steering wheel very gently and make sure not to jerk the chassis, watch your course and your braking point in the rearview mirror and at the same time keep an eye on the speed."
Luxury on four wheels
Up to 26 million euros for a vehicle: these are some of the most expensive new cars in the world
After just a short time the spook was over again – the record was achieved. The Rimac Nevera, regardless of whether it is Time Attack or not, has a four-motor electric all-wheel drive train that produces up to 1914 hp and a maximum of 2360 Newton meters. The Nevera's battery has 120 kilowatt hours, which should be enough for a range of up to 490 kilometers (WLTP) – although not when fully reversing.
Source: Stern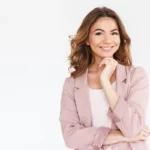 I'm a recent graduate of the University of Missouri with a degree in journalism. I started working as a news reporter for 24 Hours World about two years ago, and I've been writing articles ever since. My main focus is automotive news, but I've also written about politics, lifestyle, and entertainment.