Despite steadily increasing sales figures, the electric drive has so far been unable to make a big breakthrough. But while the plug is steadily improving in Europe, China and the USA, little is happening in auto nations like Japan or South Korea.
Shortly after seven in the morning, all hell is breaking loose again on the streets along the Han River. Seoul is waking up and with it hundreds of thousands of commuters who are going from their own homes to the office. Home office has little meaning in major Korean cities and most people drive to work in their own car. The street scene itself is dominated by vehicles from the Hyundai Group, as more than 70 percent of the traffic participants appear to be driving a Hyundai or Kia and sometimes even a luxury sedan like a Genesis G90 drives through the picture in chauffeur mode. What hardly comes to mind, however, are electric cars. The home players Hyundai and Kia as well as other brands have them on offer, but the demand is significantly thinner than is known from other economically developed regions of the world. After all, South Korea is the fifth largest car market overall. But the current electric quota is tiny at less than two percent.
The reasons for the reluctance to buy are not difficult to find, because the range of charging stations is manageable and the programs with appropriate purchase support for electric models only started late and then there is the living situation. Many South Koreans in the cities live in massive apartment buildings outside the city gates – it's hard to think of a sufficient number of charging options. The Hyundai Group and its three car brands have decided to focus more on electric vehicles than ever on their home market. After the larger models Kia EV6 and the EV9, smaller vehicles with plugs in particular will be available in the coming years. Expectations are particularly high for the Kia EV5, a 4.62 meter long crossover that runs on the same E-GMP platform as its big brother EV9. In addition, customers can look forward to a vehicle under 30,000 euros with the Kia EV2.
"Kia is committed to finding solutions to the concerns that continue to cause hesitation when purchasing a car," says Kia CEO Ho Sung Song, "We will meet customer expectations by offering a full range of Offer electric vehicles at different price points and improve the availability of the charging infrastructure." The South Korean government has now set an electric quota of 15 percent for local manufacturers – including appropriate purchase incentives and a bonus program if you are above this quota. However, in 2021, just 75,000 electric purchases were subsidized; In 2022 it was more than double. The aim is for every third new model sold in South Korea to either have an electric motor or be powered by a fuel cell by 2030, although the Hyundai Group is only relying on this to a limited extent. The core brand Hyundai, with a market share of over 40 percent in the home market, also wants to rely more on electric models from the Ioniq family in the future. The portfolio with Ioniq 5, 6 and the new Kona is to be expanded significantly, but combustion engines remain a big topic, especially in the home market.
The situation in Japan is not much different. Here, too, there is a large corporation, Toyota, that has a firm grip on the market. At least apart from the small kei cars, which still make up a significant share of sales at a third, with strong tax breaks in Japan. However, these are not powered by an electric motor, but rely on small turbo engines that dynamically drive the tiny models. In contrast to South Korea, the sales share of purely electrically powered new vehicles is almost twice as large at over three percent. In 2022, less than 80,000 electric vehicles were sold in Japan. The framework conditions for an electric boom are not yet right. It's less about a lack of subsidies and more about the living situation in small rental and condominiums with no chance of charging. And it's mostly in vain to look for public charging stations, even in the Tokyo agglomeration of 30 million people. Even in other large cities there is no comprehensive infrastructure and the charging stations themselves are slower than ever. Over half of public charging points deliver less than 50 kilowatts. There are currently just 30,000 charging points nationwide. For comparison: at the same time there were 77,000 in Germany, 84,000 in France and 128,000 in the USA. According to plans by the Japanese government, the number of charging parks and individual pillars is expected to increase tenfold over the next six years.
But there is also a problem with the range of vehicles, because the national main player Toyota jumped on the electric bandwagon late and has so far relied primarily on combustion engines and its own hybrid technology. The situation is hardly different for most other Japanese brands, as electric models have so far been the exception at Nissan, Mitsubishi, Mazda, Daihatsu and Subaru. But a lot is changing here too, because these brands are slowly getting more into electronics than ever before. This was recently shown at the Japan Mobility Show, which was held for the first time, where Toyota showed, among other things, electric models from the Land Cruiser Se, the FT-Se and the sedan study of the Lexus LF-ZC, which is scheduled to go into series production in 2026. For the big appearance in the luxury segment, the 5.30 meter long Lexus LF-ZL and even the new edition of the Daihatsu Copen or the planned Daihatsu Osanpo are set to rely on the plug. Even Mazda gave a glimpse into an electric future with the Mazda Iconic SP sports car study, powered by an electric drive with a Wankel engine.
Source: Stern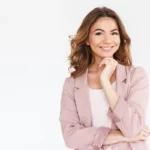 I'm a recent graduate of the University of Missouri with a degree in journalism. I started working as a news reporter for 24 Hours World about two years ago, and I've been writing articles ever since. My main focus is automotive news, but I've also written about politics, lifestyle, and entertainment.