McLaren presents its most powerful production vehicle to date with the 750S. An old-school supercar with modern twists that rivals Ferrari for its brilliant simplicity and raw power.
The McLaren 750S is the brand's lightest and most powerful production car and eschews the hybrid complexity of its competitors in favor of a thoroughly purist approach. This supercar combines contemporary advances with a refreshingly straightforward design ethos, avoiding excessive technical niceties. Rather than relying on digital performance upgrades, the 750S features a potent mid-engine V8 backed by twin turbos and a rear-drive chassis. A highlight is the superbly fast seven-speed gearbox, which is accompanied by new, ultra-light forged wheels, which are the result of extensive development work.
With the 4.57 meter long 750S, McLaren wanted to eclipse the enthusiasm of the 720S while maintaining its practical aspects. The vehicle is three-quarters similar to a 765LT, but retains the practicality of its predecessor and its interior design is influenced by the Artura. What the 750S offers in visual drama, it achieves in spectacular driving experience – unfiltered, straightforward and incredibly powerful. The driver's interaction with the steering, brakes and chassis is reminiscent of the era of supercar design, a quality that is increasingly rare to find in modern models.
Under the hood, the turbocharged four-liter engine of the 750S shamelessly delivers a roaring 552 kW / 750 hp and a torque of 800 Nm, which accelerates the car from a standstill to 100 km/h in just 2.8 seconds. The Spider version is slightly heavier, but just as fast as the coupe. It is noteworthy that the top speed in both variants is reduced to 332 km/h for better acceleration; different from the 720S. The 750S features slightly revised aesthetics, quicker steering, larger brakes and improved dampers. It's very similar to its predecessors, but in terms of performance and attention to detail it's a completely different machine – more focused and edgier, but just as civilized on the road.
McLaren positions the 750S as a Ferrari competitor, but it turns out to be a completely different kind of car. He has an open, approachable character that is easier to understand and ultimately more fun. The reduced technical complexity makes the car easier and more intuitive to drive. In Comfort mode, the slightly slimmed down 1.4 tonne 750S ensures a quiet ride, with a quiet engine and smooth gear changes. In Sport mode, the exhaust note and throttle response are increased, and there is an occasional noticeable crackle from the tailpipes. Track mode fine-tunes every aspect to achieve optimal performance on the track and improves the smoothness of shifts.
Options such as the McLaren Senna brakes and Pirelli Trofeo tires are available for those looking for an even better track experience and willing to spend more than the normal €320,000 base price. On the track, the 750S shows its full potential and embodies McLaren's commitment to developing vehicles that are outstanding in terms of both performance and driver performance. More than ever. -Author: Zaid Hamid-
Source: Stern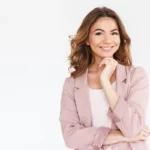 I'm a recent graduate of the University of Missouri with a degree in journalism. I started working as a news reporter for 24 Hours World about two years ago, and I've been writing articles ever since. My main focus is automotive news, but I've also written about politics, lifestyle, and entertainment.