The share of sales of electric cars is gradually increasing, especially in economic nations. The vehicles themselves are almost identical in many international markets, but the differences in coverage and charging speeds are greater than you might think.
Germany is currently in the top midfield because, according to the Federal Network Agency, the number of charging stations in Germany is currently just over 100,000. What reads quite well at first glance has a catch, because the vast majority of charging stations (81,500) are those with a normal charging speed. That's a maximum of 22 kilowatts and therefore almost unusable, at least for urgent travel. Almost 20,000 plugs have a speed above 22 kilowatts and therefore at least 50 kilowatts, which corresponds to a share of around 20 percent. The total charging capacity of all German stations is an impressive 3.6 gigawatts. Large providers of charging parks such as EnBW or Fastned have now installed a large number of hyperchargers, especially on the motorways, with which vehicles can be recharged with up to 300 or even 400 kilowatts. Problem: However, most electric cars on the market only charge up to a maximum of 150 kilowatts due to their own electronics and the corresponding 400-volt electrical system. Models such as an Audi E-Tron GT, Porsche Taycan, as well as vehicles from Tesla, Hyundai and Kia alone charge with 235 to 270 kilowatts – the Lucid Air division model even has over 300 kW.
The world loads so differently
The charging situation looks better in parts of Scandinavia. Denmark has more than 3,300 charging stations with around 15,000 charging points. However, the number of so-called hyperchargers, those with more than 150 kilowatts, is also less than five percent and the proportion of fast chargers is also very manageable at 50 to 150 kilowatts, less than three percent. Things look much better in neighboring Norway. Of the almost 11,000 charging points, almost 22 percent are fast chargers and almost ten percent are hyperchargers with more than 150 kilowatts. The market itself is small, but in Norway electric cars have long since replaced combustion engines.
There are currently more than 10,000 charging parks with more than 84,000 charging plugs in France. But things are also looking bad when it comes to fast charging, because over 70,000 charging points are only supplied with a maximum speed of 22 kilowatts; Most of these only manage seven to eleven kilowatts, which makes the battery in the underbody particularly tough. The number of hyperchargers with more than 150 kilowatts is just 3.4 percent and DC chargers are hardly more numerous, with a share of just over four percent. The Netherlands has the largest charging network in Europe, with almost 129,000 plugs between Den Helder and Amsterdam; But not even 1,000 of them are fast chargers for quick refueling.
The United Kingdom is lagging behind in many areas when it comes to electromobility, as there are currently less than 1,700 charging stations with almost 4,000 charging stations. The proportion of DC fast chargers in Great Britain is impressive at just under 20 percent, while the market relevance of hyperchargers over 150 kilowatts is barely over two percent.
Anyone who thinks that things are looking much better in other economic regions of the world is usually very wrong. The best example is Japan, which is always tech-savvy, because even in the metropolis of Tokyo there is currently no comprehensive infrastructure and the existing charging stations themselves are usually slower than ever in everyday use. Over half of public charging points deliver less than 50 kilowatts. There are currently just 30,000 charging stations nationwide. The government wants to increase the number of charging points tenfold over the next six years so that the Japanese slowly become more interested in plugging in and don't rely solely on hybrids and kei cars.
There are similarly ambitious plans in the United States of America. A solid charging infrastructure currently exists, particularly on the east and west coasts and on the large interstates. Given the size of the country, the current number of around 140,000 charging stations is not particularly impressive, as the Netherlands has hardly any fewer plugs for its vehicles. Around one in three charging stations is still located in the decidedly green state of California, which only shows how small the number is in the other states and especially in the interior of the country. However, there is another problem in metropolitan areas such as Los Angeles, Chicago, New York, Miami or Dallas, where there are a sufficiently large number of charging stations. Especially on weekends, there are often endless waiting times at the shopping center pillars because the few fast chargers are occupied by shopping families. Of the 140,000 charging points, almost 22,000 belong to the Tesla Supercharger network, with speeds of over 200 kilowatts. Over 80 percent of other charging stations have charging speeds below 50 kilowatts and apart from Tesla and Electrify, only a few operators are trying to expand the network of hyperchargers.
The situation is completely different with the other world automotive power. There are currently over 1.8 million charging points in China, which is around three quarters of all in the world. Almost 800,000 of them have a charging speed of more than 22 kilowatts, but many are below 150 kW. South Korea is currently in second place worldwide when it comes to the number of charging stations. The number is currently 210,000; After all, every tenth column is a power charger.
Source: Stern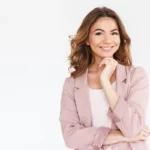 I'm a recent graduate of the University of Missouri with a degree in journalism. I started working as a news reporter for 24 Hours World about two years ago, and I've been writing articles ever since. My main focus is automotive news, but I've also written about politics, lifestyle, and entertainment.