November 21, 2023 – 00:00

During 2023, the General Motors team has focused on overcoming the economic challenges that the country's economic context is generating in order to continue producing and marketing the vehicles of our Chevrolet brand, which is close to turning 100 years old in Argentina.
The economic context facing the country means that local production requires additional effort on the part of all industry players. Payments abroad, delays in the system for the approval of SIRAS and inflation have been the main obstacles that, thanks to the great work of our collaborators, we have been able to face. Although in the last quarter of the year we suffered production interruptions in our plant due to lack of parts, we were able to maintain a growing production of close to 40% if we compare it against 2022. This also allowed us to position the Chevrolet Tracker as the SUV best-selling Argentine in our market.
At a commercial level, our sales have been growing in a similar proportion to that of the market and we estimate that the industry will close the year above 420,000 units. No less important, we continue to increase the volume of connected cars in the country thanks to our OnStar technology that offers security and connectivity services to customers. In after-sales, our business presents solid growth driven by the increase in online sales of spare parts and the expansion of the portfolio of genuine parts and ACDelco parts.
By 2024, at General Motors Argentina we are committed to continuing to offer commercial innovations to the market and our priority will be to improve productivity in production processes to continue exporting quality vehicles and continue being protagonists of the country's industrial and technological growth. Together with our network of Chevrolet dealers, we will continue to offer a very complete range of vehicles and excellent after-sales services for our customers.
Source: Ambito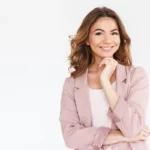 I'm a recent graduate of the University of Missouri with a degree in journalism. I started working as a news reporter for 24 Hours World about two years ago, and I've been writing articles ever since. My main focus is automotive news, but I've also written about politics, lifestyle, and entertainment.