November 21, 2023 – 00:00

Stellantis is the largest car manufacturer in Argentina thanks to the joint production of the El Palomar (Buenos Aires) and Ferreyra (Córdoba) Units.
The export bias of our plants also produces results such as, for example, the 175,000 units of the Fiat Cronos exported.
We like to talk about Stellantis as a House of Brands, not only because of the rich history of its brands and the complete offering of its products, but because it is the Argentine customer who shows that total acceptance with data that speaks for itself: today we can proudly say that 3 out of every 10 0 km vehicles sold in Argentina are from Stellantis.
By 2024 we plan to expand our offer to strengthen our participation in market segments and conquer new subsegments as well.
Among these plans we highlight the launches that we are having at the end of this year such as Jeep Grand Cherokee, Ram Rampage and Pulse Abarth, and in 2024 we will present the Fiat Fastback.
President of FIAT, Jeep and Ram at Stellantis Argentina
Source: Ambito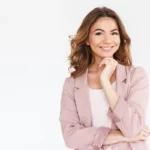 I'm a recent graduate of the University of Missouri with a degree in journalism. I started working as a news reporter for 24 Hours World about two years ago, and I've been writing articles ever since. My main focus is automotive news, but I've also written about politics, lifestyle, and entertainment.