In his speech, Melella emphasized the strategic importance of the province of Tierra del Fuegothanked Vaca Narvaja for his efforts, highlighted Mendiguren's presence and said that this project has the backing of President Alberto Fernández.
For his part, the Chinese ambassador highlighted the country's entry into The Strip and the Silk Roadand maintained that These investments are the product of deepening cooperation. Likewise, Zou Xiaoli assured that the cooperation format proposed by China is mutually beneficial and shared development.
For his part, Vaca Narvaja stressed that "this project is reactivated within the framework of 50 years of bilateral relations," and remarked that "it is a clear example of comprehensive progress in cooperation."
At the same time, he stressed that "it is going to place Argentina as an exporter of fertilizersa product that today is a strategic good for the worldin addition to supplying our agricultural sector".
The diplomat reported that "the investment provides for the improvement of the ports of Tierra del Fuego and the construction of a thermal power plant that will supply energy to the plant and also to the province."
Details on the agreement between China and Argentina
Shaanxi Coal Group is committed to invest in the development of a project with an annual capacity of 600,000 tons of synthetic ammonia and 900,000 tons of ureaamong other fertilizers and herbicides.
A multipurpose port terminal will be built with an internal enclosure, which allows the mooring of 20,000-ton ships, and a 100-megawatt power plant.
The US$1.25 billion investment had been analyzed 10 days ago during a visit by Vaca Narvaja to the Chinese province, where he met with Governor Zhao Yide and toured a model plant of the Chinese company Shaanxi Coal and Chemical Industry Group together with its president, Yang Zhaoqian, where urea is produced with facilities similar to those proposed.
Source: Ambito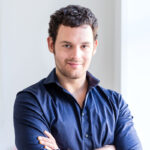 David William is a talented author who has made a name for himself in the world of writing. He is a professional author who writes on a wide range of topics, from general interest to opinion news. David is currently working as a writer at 24 hours worlds where he brings his unique perspective and in-depth research to his articles, making them both informative and engaging.