In the same sense, the head of CAME, Alfredo González, declared that "there is a lot of labor, but little availability."
González highlighted the implementation of the "Bridge to Employment" program, but maintained that the Alimentar Card -an income supplement- generated a "decoupling".
The Government ordered in recent days an increase in the Food Card that raised the values ​​to $12,500 for those who have 1 child, pregnant women and people with disabilities; $19,000 for those with 2 children and $25,000 for those with 3 children.
These values ​​added to those obtained by the rest of the social plans cause a conflict with the wages that the private sector is willing to pay.
Regarding the "Bridge to Employment" program, González stated that "it did not have the success it deserved; many workers did not join. It is essential for us to move forward in that direction."
The manager called on the "private sector together with unions, national government, provincial and municipal governments to work on the same objective" because "Today there is a lot of labor, but little availability."
Regarding training and training of workers, the SME leaders and the Minister of Labor agreed on the need to create formal spaces to develop them. "Training the worker is essential. There are many people that we must train with the basics," González described.
The "Puente al Empleo" program established a series of guidelines that favored the employer to incorporate beneficiaries of social plans into its workforce in exchange for tax flexibility and help to complete the established salaries. For their part, those who became formal workers could maintain the social plan for a year and then decide whether or not to continue with the job.
Source: Ambito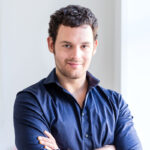 David William is a talented author who has made a name for himself in the world of writing. He is a professional author who writes on a wide range of topics, from general interest to opinion news. David is currently working as a writer at 24 hours worlds where he brings his unique perspective and in-depth research to his articles, making them both informative and engaging.