The Guardian reports that it is probably the highest annual payment ever made in Great Britain. But what exactly does a person do with so much money?
British hedge fund manager Christopher Hohn paid £1.5 million a day in dividends last year, according to information from the Guardian. The newspaper reported on Thursday the total of £574 million (€667 million) is believed to be the largest annual payment ever sent in Britain. The sum that Hohn had paid out from his Children's Investment fund was 15,000 times the average British salary and 3,500 times the salary of Prime Minister Rishi Sunak.
The paper also reported that Hohn had apparently reinvested the profit in his fund. The reclusive billionaire is considered a philanthropist and has been supporting children in poorer countries for years. The US magazine "Forbes" puts him in 259th place on their global list of the rich with an estimated fortune of 7.9 billion US dollars (7.58 billion euros).
Hohn had also received enormous annual dividends in previous years. According to the Guardian, it was $479 million in the fiscal year through February 2020, and $152 million in 2021. Critics called for higher taxes for mega earners. Then much of the money would bolster ordinary workers' incomes or fund vital public services, said Luke Hildyard of The High Pay Centre.
Source: Stern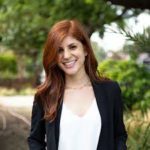 Jane Stock is a technology author, who has written for 24 Hours World. She writes about the latest in technology news and trends, and is always on the lookout for new and innovative ways to improve his audience's experience.