Judges Eduardo Riggi, Juan Carlos Gemignani and Mariano Borinsky thus reopened the file investigating the alleged aggravated evasion of Income Tax and Personal Property, Shares and Company Participations.
The case, which began in 2018, includes among those investigated Dante Luis Vargas Ghersi, Igor Alcides Gonzales Galindo, Jimena Del Valle Daneri Lucero, Julio Enrique Claudeville, Hernán Miguel Zaballa and Alejandro Marcelo Minuto, all executives of the firm at the time of the facts.
The AFIP initiated the case for alleged aggravated evasion of Income Tax during the 2010 fiscal period for an amount of more than 428 million pesos and for the 2011 fiscal period for almost 97 million.
Regarding the Tax on Personal Property, Shares and Company Participations, the amounts claimed by the AFIP climb to almost 18 million pesos.
According to the complaint, heThe mining company "would have carried out a simulation maneuver under the guise of liabilities, of capital contributions received from companies domiciled abroad belonging to the same economic group."
In this way, "through such ardent means, he intentionally concealed the taxable event and the consequent taxable capacity."
The chamber members resolved "to make room for the complaint filed by the plaintiff (AFIP) and grant the articulated appeal against the questioned decision."
The AFIP maintains that the company must "reclassify the registered liabilities and reframe the loans that it has received as capital contributions and the payment of interest as profit distributions, sustaining this, in the use of the principle of economic reality."
Source: Ambito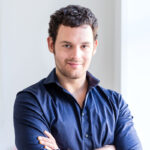 David William is a talented author who has made a name for himself in the world of writing. He is a professional author who writes on a wide range of topics, from general interest to opinion news. David is currently working as a writer at 24 hours worlds where he brings his unique perspective and in-depth research to his articles, making them both informative and engaging.