The Consumer Price Index (CPI) for November was 4.9%, the lowest since February, and the number for December will be released next Thursday, January 12, through the National Institute of Statistics and Censuses (Indec ).
In his usual weekly press conference at the Casa Rosada, Cerruti addressed the journalists present and told them: "If you look at the March newspapers and see how we ended (last year), I am not going to say that the newspapers were wrong, but reality is stranger than fiction", referring to negative expectations that later did not materialize in reality.
The spokeswoman stated that 2022 "ended with 5% growth and there was no adjustment"in addition to anticipating that the situation will also be positive in the year that has just begun.
"We have reached the end of the year with a lower-than-expected deficit of 2.4%, with unrestricted reserves of US$8,000 million, unemployment is one of the lowest in recent times and in many provinces they are with tiny unemployment, almost impossible to measure," he emphasized.
Likewise, he stressed that last year "blank wages and pensions have been above inflation, there were record exports, investments and occupation of industrial plants", referring to the Utilization of Installed Capacity.
He also highlighted that "100,000 homes were delivered and income distribution policies continue through different social plans."
Among the challenges posed for 2023, Cerruti remarked that "salaries have to grow more", and recalled that in the Government of President Alberto Fernández "our utopia is equality".
In this context, he pointed out that "this year's objective is, in addition to lowering inflation, to raise wages."
When asked about possible official measures in the sense of putting a cap on increases in public service rates, he indicated that this policy "It will be defined in the coming months", and highlighted in this regard the holding of public hearings.
Finally, he maintained that "every time a company fails to comply, the Government imposes a fine" through the respective regulatory entities.
Source: Ambito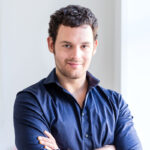 David William is a talented author who has made a name for himself in the world of writing. He is a professional author who writes on a wide range of topics, from general interest to opinion news. David is currently working as a writer at 24 hours worlds where he brings his unique perspective and in-depth research to his articles, making them both informative and engaging.