Specifically, the latest data released by the CEP XXI realize that, in October, the crude oil production was 3 million m3which marked a 14.1% year-on-year increase2.1% month-on-month, and 17.9% compared to the same month in 2019. From January to October, production was also 13.9% higher than the same period in 2021.
For her part, the Shale gas production increased 21.4% year-on-year, reaching its 18th month of growthwhile that of gas in general was 4,114 million m3playing a maximum level of production for a month of October since 2010growing 4.3% year-on-year, and accumulating in the period January to October 8.4% more than the same period of 2021. However, it decreased 5.2% compared to the same month of 2019, 0.6% with respect to September, and recorded the fifth consecutive drop without seasonality, while in relation specifically to conventional gas, it fell by 4% compared to last year
Finally, the report noted that Both monthly exports and imports of oil and gas and its derivatives grew year-on-year. On the one hand, exports grew 60.7% compared to October 2021, 100.9% compared to 2019, and 103.5% accumulated from January to October of the year compared to the same period last year. The most relevant exports were crude oil (+129.7%; 59.6% of the total) and gasoline (+47.5%; 9.7% of the total).
For his part, imports increased 21% year-on-year and 88.6% compared to 2019, while from January to October they increased by 148.5% year-on-year. The most relevant imports were diesel (+194.4%; 41.6% of the total) and liquefied natural gas (LNG) (+133.1%; 24.3% of the total).
Source: Ambito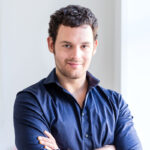 David William is a talented author who has made a name for himself in the world of writing. He is a professional author who writes on a wide range of topics, from general interest to opinion news. David is currently working as a writer at 24 hours worlds where he brings his unique perspective and in-depth research to his articles, making them both informative and engaging.