With this scenario, the Government will deepen the strategy that aims to attack the inertial component of inflation. In this sense, the novelty is that two sectors will join the Fair Prices program. These are construction materials and household items. As has been happening up to now with the plan promoted by the Secretary of Commerce Matthias Tombolini, Membership will be voluntary.
According to official sources anticipated to this medium, the agreements will be signed in the coming days. The mechanism to be used will be similar to the one applied with other items, set ceilings for increases of around 4% per month. Precisely that level is compatible with the 60% per year that the budget postulates and with which the Minister of Economy Sergio Massa seeks to shape expectations.
more controls
Meanwhile, the controls for compliance with the plan in the mass consumption segment are deepened. This Wednesday, the Ministry of Commerce carried out a simultaneous operation in more than 300 branches of a renowned supermarket chain. Within this framework, compliance checks were carried out regarding the supply, signage and agreed prices. After the inspections, 75 accusations and three closures were made for various infractions.
According to official sources, the initiative arises from a direct indication of Massa. "This type of lightning and simultaneous operations articulated together between different areas of the State, both at the national, provincial and municipal levels, will be repeated," they highlighted in this regard.
Create a Federal Trade Council
The Secretariat in question ordered the creation of the Federal Trade Council (Cofec). It did so through a resolution that was published this Thursday in the official gazette. The central objective of the new body will be to coordinate price, supply and competition policies between the National State and the provinces.
The presidency will be in charge of Tomobolini himself, who has been seeking to oil the controls in the territory. Previously, he had already signed agreements with more than thirty mayors of the suburbs who added their inspectors to the monitoring. The new interjurisdictional entity will have the objective of projecting national public policies in the provinces.
Source: Ambito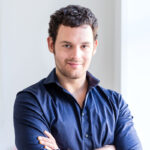 David William is a talented author who has made a name for himself in the world of writing. He is a professional author who writes on a wide range of topics, from general interest to opinion news. David is currently working as a writer at 24 hours worlds where he brings his unique perspective and in-depth research to his articles, making them both informative and engaging.