The vehicles are completely identical, but the teams' software is crucial: At the CES technology trade fair in Las Vegas, robot cars compete in overtaking manoeuvres.
In a competition for self-driving racing cars at the CES technology trade fair in Las Vegas, the team from the Technical University of Munich took second place for the second year in a row. The winner was once again the Polimove team, made up of researchers from Milan's Politecnico di Milano and the University of Alabama. The vehicle from Munich spun at speeds of more than 250 kilometers per hour in a curve of the race track in Las Vegas.
The races are driven with completely identical vehicles, the decisive factor is the software that the teams develop. In the competition, two cars compete against each other in each race. It's about alternating overtaking manoeuvres. The speed gradually increases – until one of the participants can no longer overtake or is eliminated. The software carries out the overtaking maneuvers completely independently on the basis of algorithms programmed by the researchers.
Sponsors benefit from collected data
The vehicles cost more than a million dollars each. Sponsors such as the laser radar provider Luminar play an important role in financing, which in turn benefits from the data collected. With the help of sensors, also known as lidar, the racing cars scan their surroundings.
Paul Mitchell from the racing series Indy Autonomous Challenge said that the competitions should demonstrate, among other things, that technology for autonomous driving can also work under extreme conditions. It is also about attracting talented developers and demonstrating the capabilities of the technology to the public.
Source: Stern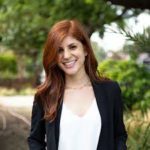 Jane Stock is a technology author, who has written for 24 Hours World. She writes about the latest in technology news and trends, and is always on the lookout for new and innovative ways to improve his audience's experience.