This complexity is given by climatic reasons, increase in the prices of the inputs and policies that, together, "modify the decision of the producers", according to the report.
But the prolongation of the "La Niña" phenomenon, which is occurring for the third consecutive season, "has further aggravated the situation, making the sowing process difficult, the development of crops next to the area suitable for harvesting, causing a drop in potential yields," alerted the stock market.
In this sense, he pointed out that the productive stage of winter crops has already been defined and given the drought, production levels would be below the previous campaign and the average of the last five campaigns.
The drought also affects summer crops, so the outlook for the coming months is still uncertain for soybeans, corn and sunflowerhe added.
The Cereals Exchange also pointed out that although there have been some rains in the producing areas in recent weeks, they were insufficient, because they are below the average of recent years.
Thus, the entity reported that since last September the production levels of barley and wheat suffered cuts of 1.2 and 5.1 million tons respectively, concluding with a production of 3.8 million and 12.4 million.
In general terms, he indicated that the absence of rainfall throughout the campaign, together with the repeated frosts at critical moments for the definition of yields, caused declines and losses of harvestable area: the Center-North and South of Córdoba and the North of La Pampa-West of Buenos Aires, are the most affected regions.
Likewise, during the beginning of wheat planting, the lack of surface moisture in the center-north of the agricultural area did not allow the sowing plans to be completed, leaving out of the 2022/23 campaign some 600,000 hectares of wheat concentrated, mainly on the NOA, NEA, Center-North of Córdoba and Santa Fe and the North Core.
The entity warned that the drop in grain production implies a reduction in exports, tax collection linked to the sector and its contribution to GDP.
Source: Ambito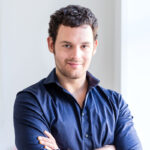 David William is a talented author who has made a name for himself in the world of writing. He is a professional author who writes on a wide range of topics, from general interest to opinion news. David is currently working as a writer at 24 hours worlds where he brings his unique perspective and in-depth research to his articles, making them both informative and engaging.