Something narrower -due to alleged official intervention- was the rise of the MEP dollar, which rose $3.80 (+1.1%) and reached $344.03, which marked a spread with the official one of 88.8%. During the day, it reached a nominal all-time high of $351.81.
In a hyper-volatile day, the blue dollar rose $1 to $370, according to a survey by Ámbito. There was a marked dispersion of prices, to such an extent that during the day it fell to $366, and shot up to an unprecedented $375 at the beginning of the day. Indeed, the gap with the official reached 103.1%.
Since Thursday of last week, the upward rhythm that the parallel dollars had been showing, in particular the financial ones, was accentuated, which seized the vertiginity that had previously been exclusive to the blue.
The adjusted reserves of the Central Bank (BCRA), the prolonged drought with millions in losses and the greater monetary issue are some of the factors that explain the reason for the sustained rise in parallel dollars, according to market analysts. "There are risks that could accelerate inflation where we have: the impact of the drought could put even more pressure on the exchange rate and reserves (…) a possible drop in interest rates (from the BCRA) if monthly inflation moderates and the risk of a possible electoral package ", they said from the ACM consultancy.
Meanwhile, from PPI they consider that "the excess liquidity of the previous months, coming from soybean dollars I and II (2.1% GDP) and the purchase of Treasury bonds (2.1% GDP) by the BCRA , begins to crystallize on financial dollars."
Meanwhile, the BCRA managed to add some 4 million dollars to its reserves, after the surprise purchase of 200 million last Friday. In this way, it has accumulated US$285 million in the month of January (vs. US$204 million in the same period of 2021).
"The administration of the situation carried out by the Government will continue to face an unstable macroeconomic balance in 2023," estimated the consultancy Ecolatina.
Source: Ambito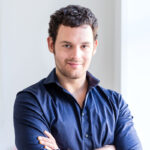 David William is a talented author who has made a name for himself in the world of writing. He is a professional author who writes on a wide range of topics, from general interest to opinion news. David is currently working as a writer at 24 hours worlds where he brings his unique perspective and in-depth research to his articles, making them both informative and engaging.