The current EFF establishes that the IMF transfers the money to Argentina to pay the maturities of the stand by, generating new payment terms, that is, that the stand by was not canceled, it continues its course and is repaid with the periodic disbursements. The last one was completed at the end of December and was for US$6,000 million, which served to meet the reserve accumulation goal and is now used for the obligations of the first quarter of the year.
The next review of the body will begin in the coming days and will audit the accounts as of December 31, 2022, whose general guidelines would be fulfilled. Although the relationship with the IMF is well-oiled, there are two points in which there are counterpoints. On the one hand, there is the agency's refusal to review the issue of the surcharge that the country pays for having borrowed above its quota. And the second high point is the discussion about "the cost of the war, since Argentina argues that the war cost the country an additional US$5.300 million, but for the IMF it was US$3.200 million." .
The Minister of Economy, Sergio Massa, assures that it is not the intention of Argentina to modify the current agreement, but rather that mechanisms be found to contemplate the situation.
He intends to find alternative ways of financing for a year that looks very tough given the drop in income from the harvest as a result of the drought. This year the deficit should be reduced to 1.9%.
Source: Ambito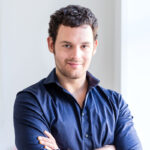 David William is a talented author who has made a name for himself in the world of writing. He is a professional author who writes on a wide range of topics, from general interest to opinion news. David is currently working as a writer at 24 hours worlds where he brings his unique perspective and in-depth research to his articles, making them both informative and engaging.