As a juvenile court judge, Maria Kleimann judges young people and adolescents between the ages of 14 and 20. She also talks about this regularly in her podcast "shit built!?" In "Die Boss" she talks to hostess Simone Menne about pedagogical punishments, doubts in law studies, compassion in the courtroom and whether she actually "did shit" as a teenager.
Maria Kleimann is a juvenile judge in Hanover and thus "The Boss" in the court. With her podcast "shit built!?", which she runs together with her partner, she wants to get people to deal more with children and young people. "Punish harder, hit harder," is what politicians and society always say. Kleimann doesn't think it's wise advice: "Punish only so that it hurts – that's old school."
As a juvenile judge, she sentences the accused with an educational reference and learning success if possible. For example, anyone who drives a car while drunk often has to work in the emergency room as a punishment. "To see how people react when they've been run over by someone else," says Kleimann. A youth who had verbally abused and spat on a homeless man had to use his pocket money to buy a sleeping bag and bring it to the homeless shelter. "It fits a lot better than paying 70 euros somewhere."
Doubts about studying law

Kleimann originally wanted to be a musician. But because of the numerous unemployed musicians in the family, her parents knew how to prevent this career, Kleimann says jokingly: "My parents made sure that I learned so many instruments at an early age that I couldn't do anything properly and nothing properly." A friend later advised her to go to law school, the course that paved the way for her to become a judge.
In an interview with Simone Menne, Kleimann also talks about many doubts during her time as a student: "Law is simply uncreative. Whenever I started to be creative, I got bad grades. If I did a 0815 thing, I got it good grades. That bored me, I thought that was stupid. But fortunately that doesn't reflect what you end up doing in the job."
"You need role models and people who stand in front of you and say: You can do it, it will be fine."

In fact, her everyday life is now very different from the boring cramming at the university. In "Die Boss" Kleimann tells how a trial in juvenile court works and why she always wants to be friendly and listen despite difficult defendants. "Such a court hearing is actually like a play, a very artificial process," she reports. "We throw young people into it and forget that it's totally abstruse for everyone else. It helps a lot to look at it from above and ask: Why is he reacting like that now, why is he so bitchy now? Why is he so angry now? Which button did I press? Not: What did I do wrong, but what could I have done differently?"
Getting out every now and then can help lawyers in general, after all they are in a drawer system: "It's always good to look out and say: Am I stuck in a drawer? Is my mind open?"
Judge: "I'm the one who punishes, I'm not the good guy in this game. But at least I don't want to be a rubber wall."

Kleimann emphasizes how important openness and serious interest in the young suspects are in "Die Boss": "These are still children who need support. And an adult who not only takes her by the hand and shows how life works, but also takes an interest in her. Part of my work is that there are a hell of a lot of people out there who are 14, 15, 16 years old and who can say of themselves: There is no one in my life who is really interested in me. And that's very, very bitter."
No one ever said to these young people that they wanted it to work. "I always say: They run in front of rubber walls. They often run in front of rubber walls in every immigration office, in every social welfare office, at school and with their parents anyway – if they even exist. And when these young people have run in front of so many rubber walls , then at least I try not to be a rubber wall. I'm the one who punishes, I'm not the good guy in this game. But at least I don't want to be a rubber wall."
At "The Boss – Power is Female" top women talk among themselves: hostess and multi-board member Simone Menne (including BMW, Deutsche Post DHL, Henkel) meets female bosses from all areas of society to talk to them about their lives and careers. "Die Boss" appears fortnightly on Wednesdays on and the des staras well as on RTL+ and all common podcast platforms.
Source: Stern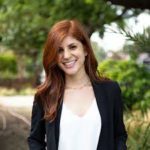 Jane Stock is a technology author, who has written for 24 Hours World. She writes about the latest in technology news and trends, and is always on the lookout for new and innovative ways to improve his audience's experience.