The more than 33 thousand operations They were focused on imports: there were 26,953 operations (81%), while the rest was in exports. In the previous semester, the operations analyzed in imports had been less than half: 10,956.
In the last months of 2022, the amount of those audited amounted to u$s 4,747 million. While the fines applied were US$1,018 million, 667% more than the previous semester, when fines of US$133 million had been applied. What increased the most were the fines on exports, by 4476%. Exporting companies had to face fines for US$613 million, while importers for US$405 million.
The items where the greatest number of legal actions were carried out were mining, agricultural products, capital goods, medical-sanitary supplies and agrochemicals. The common denominator in the cases was "harmful" commercial triangulation, with purchase invoices issued mainly from the United States. To a lesser extent, also for invoices made from Hong Kong, Uruguay and Panama.
"These maneuvers have the objective of constituting financial assets abroad (foreign currency), taking advantage of the exchange gap," they said from Customs. To carry out the audit and detect operations in a "massive" manner, triangulation operations, successive sales where the third operator lacks economic substance, background information and previous complaints, percentages of applicable rights and the general risk index of companies.
While Massa tries to reduce the exchange rate gap through macroeconomic and financial measures, such as the repurchase of the debt this Wednesday, Customs seeks from its place to "avoid the improper outflow of foreign currency", or what the vice president, Cristina Kirchner, called the festival of imports In August, when Massa took office, what was sought with these measures, widely disseminated in the media, was to generate a "risk perception". Five months later, from Customs they assure that this could be generated between the companies.
In fact, they see it with the issue of precautionary measures that companies put in order to import. In the last two years, 3,146 precautionary measures were generated linked to the previous import system, called SIMI, for an amount of US$2,521 million. From the Government they assure that they managed to win that legal battle, or make the companies give up. Almost 100 companies concentrated the bulk of the precautionary, the majority textiles and electronics.
Customs has 300 lawyers, of which 16 are "dedicated" to this topic. "They can't cope, they are on four hands," said an official source. One of the reasons why companies desist from presenting legal injunctions is that, due to the new SIRA import system, if it appears in the system that they made "abusive use" of precautionary measures, it complicates the operation. In Economy they celebrate that the SIRA, launched last October, still did not have a precautionary policy favorable to companies.
In addition, Customs seeks to advance in new physical controls. On the one hand, He ordered all the country's ports to install a giant scanner, a technology that can cost about US$6 million, and that scans 160 trucks per hour, when a normal one barely reaches 30 trucks. Currently, it is only found in Terminal 4 of the port of Buenos Aires, where 800 containers circulate per day, more than half with imported merchandise.
With the summons to the ports, Customs seeks to bring its own scanners that it has in private ports to new border crossings, where there are none. This is the case of the Jama pass in Jujuy, where a large amount of lithium is expected to circulate, and where there is currently no scanner. Customs is going to use a loan from the IDB bank for investments in these technologies, which they assure have not been updated since 2015. "There is a major shortcoming in technology and infrastructure, there was a lack of management," they admit internally.
Source: Ambito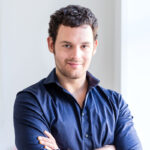 David William is a talented author who has made a name for himself in the world of writing. He is a professional author who writes on a wide range of topics, from general interest to opinion news. David is currently working as a writer at 24 hours worlds where he brings his unique perspective and in-depth research to his articles, making them both informative and engaging.