Ferris wheel, music, food, drink and e-cars: Tesla invites you to an open day near Berlin on its factory construction site, for which the final approval is still missing. The party is a matter for the boss.
Thousands of visitors are expected for the open day at the construction site of the first European factory of the US electric car manufacturer Tesla. CEO Elon Musk presented himself to his fans in Grünheide today. He has agreed to come and has already landed at the capital's airport.
For example, visitors can take a tour of the construction site at the Tesla County Fair. A Ferris wheel can be seen on the site from afar. The police expect traffic disruptions on Autobahn 10 and on the premises. The company called on guests to come by train if possible. Reserved tickets, in which there was a great deal of interest, are required to participate.
Approval is considered likely

The factory for e-cars at the gates of Berlin has been one of the most important industrial projects in East Germany for years. Tesla hopes the system could go into operation this year. However, the company has not yet received a final environmental permit from the state of Brandenburg. Tesla builds at your own risk via early approvals. However, approval is considered likely. Environmentalists and residents fear, among other things, that the settlement will lead to a drinking water problem and damage the water protection area in which the site is partially located.
Tesla has obtained two special permits for the festival from the responsible district of Oder-Spree: Up to 9,000 instead of 5,000 visitors can take part at the same time, and Tesla is allowed to organize the major event, even though the construction site is in the drinking water protection area. The district considers the planning to be suitable that the Corona regulation is otherwise adhered to and also sees no danger for the protected area.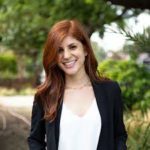 Jane Stock is a technology author, who has written for 24 Hours World. She writes about the latest in technology news and trends, and is always on the lookout for new and innovative ways to improve his audience's experience.