The German Trade Union Confederation makes some demands on companies for the future. Among other things: a development towards climate-friendly products. But that's not all.
The Confederation of German Trade Unions (DGB) has called for an energetic government effort to reorganize the economy in a climate-friendly manner and for more social security. Companies would have to be obliged to develop and expand new added value and climate-friendly products, said DGB boss Yasmin Fahimi on Monday in Berlin.
In return, the economy should be supported by the state. The following must apply: "Without loyalty to the location, there are no location advantages." The companies should not relocate production abroad, warned Fahimi.
A deep recession caused by the energy price crisis and inflation has been averted, Fahimi said. There was also no gas shortage. "Now it's about the future and transformation."
At the same time, the DGB called for more efforts to achieve more social balance in Germany in the new year. "This year must be the year of distributive justice," said board member Stefan Körzell. Social cohesion is currently on the brink. Among other things, Körzell called for a one-time wealth tax for those with large fortunes. In view of the housing shortage in many German cities, Körzell also demanded: "Politicians must now change course and use construction capacities."
One day before the start of collective bargaining for the federal and local public sector, DGB Vice President Elke Hannack called for more staff for the authorities and state services. Long-term personnel planning is necessary. Collective bargaining between Verdi and the civil servants' association dbb with employers from the federal and local governments begins in Potsdam this Tuesday.
Source: Stern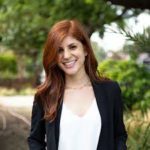 Jane Stock is a technology author, who has written for 24 Hours World. She writes about the latest in technology news and trends, and is always on the lookout for new and innovative ways to improve his audience's experience.