The e-car pioneer Tesla has once again set new records for profit and sales. Elon Musk expects an economic downturn, but is confident about Tesla.
Despite high inflation, economic concerns and supply chain problems, Tesla earned more in 2022 than ever before in a fiscal year. The electric car group from star entrepreneur Elon Musk increased its profit by 128 percent compared to the previous year to 12.6 billion dollars (11.5 billion euros), as Tesla announced after the US stock market closed. The proceeds grew accordingly by 51 percent to 81.5 billion dollars. "It's been a fantastic year, our best so far," Musk said when presenting the numbers.
But what about 2023? "We're probably going to have a very difficult recession," Musk warned. Should this happen, however, Tesla's material costs should also drop significantly. Either way, the outlook is not rosy – without a stronger economic downturn, the major central banks could continue to raise key interest rates, making it even more difficult to finance car purchases. Management knows there are questions about the "uncertain economic environment," Tesla said in its letter to shareholders. Nevertheless, the market leader in the e-car segment has set ambitious goals for the current year.
Tesla wants to increase production "as soon as possible" in 2023 and sees itself on track to deliver around 1.8 million cars for the full year. He sees the actual potential at two million, Musk said. But certain external factors cannot influence Tesla. The group confirmed that it would continue to aim for annual growth of 50 percent in the longer term. But Tesla missed this goal as early as 2022 – deliveries increased by 40 percent to 1.3 million electric cars. In the three months to the end of December, they only grew by 31 percent compared to the previous year.
Group prepares for rapid growth
Recently, the company's price cuts had raised further concerns among investors about a possible dwindling demand and shrinking profit margins. Some owners of older Teslas were also upset because of the falling residual values ​​of their cars. However, Musk defended the reduction in a web conference with analysts and investors – it had always been Tesla's goal to make electric cars affordable for the general public. He also resolutely countered concerns about demand – orders are currently rising significantly faster than Tesla's production.
The group continues to gear up for rapid growth – production capacity was roughly doubled in 2022. Musk is planning more models, including the long-awaited Cybertruck, which is set to finally go into production this year, and Tesla opening up the lucrative US pickup truck market. The company mainly blamed the situation in China for the production and delivery problems last year, where Covid lockdowns put a heavy strain on the large plant in Shanghai.
Musk angered investors with Twitter purchase
In the fourth quarter, Tesla increased net income 59 percent year over year to $3.7 billion. Revenue increased 37 percent to $24.3 billion. The company thus achieved new records at the end of the year. The figures exceeded analysts' expectations – significantly in terms of net income and slightly in terms of revenues. Investors initially reacted cautiously, but Musk's statements during the conference call ultimately lifted the share significantly into the plus after the trading day.
Tesla had a difficult time on the financial market last year. The share price collapsed by around 65 percent in 2022, but recently it has been up a bit again. Elon Musk's escapades surrounding the controversial takeover of the online platform Twitter and his Tesla share sales to finance the around $44 billion deal were badly received by investors. There have already been complaints from influential major shareholders that the tech multi-billionaire – who also runs space and rocket company SpaceX – is neglecting Tesla too much.
Source: Stern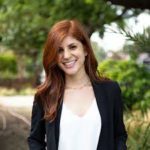 Jane Stock is a technology author, who has written for 24 Hours World. She writes about the latest in technology news and trends, and is always on the lookout for new and innovative ways to improve his audience's experience.