Intel boss Pat Gelsinger started in 2021 with a promise to get the semiconductor company back on track after breakdowns in chip development. But a turnaround in business is not in sight.
The chip giant Intel has been hit hard by the shrinking PC market and is also weakening in the data center business. In the last quarter, sales in the two most important pillars of the group fell by more than 30 percent and operating profit fell by more than 80 percent. Intel boss Pat Gelsinger referred to the weak economy and did not see any improvement in prospect for the current quarter. The stock fell nearly 10 percent in after-hours trading.
Intel's quarterly figures were below analysts' estimates and their forecast for the current quarter also missed expectations. The group expects revenues of 10.5 to 11.5 billion dollars (9.6 to 10.6 billion euros), while analysts had expected almost 14 billion.
In the PC chip business, Intel's sales fell by almost 36 percent to $6.6 billion. According to calculations by the analysis company Gartner, sales of personal computers collapsed by a good 28 percent in the past quarter. That was the sharpest decline since Gartner began tracking the market in the mid-1990s. In the first few years of the corona pandemic, sales of computers – especially notebooks – had grown explosively. In the meantime, demand has fallen sharply.
High investments and strong competition
Operating income from Intel's PC division fell to just $699 million – from around $3.8 billion a year earlier. The group cites investments in future chips and production processes as one of the reasons.
In data center technology, revenues fell by around a third to $4.3 million. Intel is fighting against attacking rivals like AMD in the lucrative market. In this division, too, there was a slump in earnings with 371 million dollars instead of 2.3 billion dollars a year ago.
Group sales fell 32 percent year-on-year to $14 billion last quarter. The bottom line is that there was a loss of $664 million after a profit of a good $4.6 billion a year earlier, as Intel announced after the US stock market closed.
Source: Stern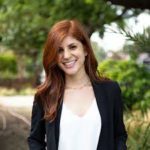 Jane Stock is a technology author, who has written for 24 Hours World. She writes about the latest in technology news and trends, and is always on the lookout for new and innovative ways to improve his audience's experience.