fuels
According to the price increase scheme for gasoline and diesel oil agreed through the Fair Prices program, fuels will have an increase of 4% during February and another rise of 3.8% in March.
Light
While, Residential electricity users, included in levels 1 of high income and 3 of medium income, will receive an average increase of 14% in electric service on their bills.
Gas
For their part, gas bills still have rate increases pending definition. On January 4, a public hearing was held that ensured a rise in gas service for February, but the official announcement of the exact percentage is still pending.
According to the Secretary of Energy, Flavia Royón, during 2023 there will be a single update in the cost of the input of 28.3% for those users who receive high and medium income.
prepaid medicine
In the case of the prepaid medicinehad during 2022 an increase of more than 100%, exceeding the inflation rate that stood at 94.8%.
As of February 2023, a new quota increase formula will begin to be applied, linked to the salary variation index (Ripte), which, calculated at the end of December, The increase to apply for prepaid will be 4.91% in February for those who are below the limit (90% of the Ripte index of the previous month for those with net income less than six minimum, vital and mobile wages, which were $406,458 in February).
Meanwhile, for holders who exceed this amount, the prepaid will apply monthly increases that will be governed according to the Health Cost Index, which will imply, in February, an increase of 8.21%. To obtain the benefit, a monthly affidavit must be completed through the AFIP page.
Telephone, internet and cable TV
Meanwhile, the The National Communications Entity (Enacom) authorized staggered increases of up to 9.8% in February and 7.8% in April for telephone, Internet and cable television services.
"The Licensees of Mobile Communications Services (SCM) may apply as of February 1, 2023, an increase in the value of the retail prices of any of their plans in the postpaid and/or mixed modality, in a percentage of up to 9.80%, taking as a reference their current prices as of January 31, 2023", according to Resolution 2393/2022 published in the Official Gazette.
These percentage increases apply, in general, to SMEs, cooperatives and small companies, since the large firms in the sector resorted to injunctions and precautionary measures that allowed them to increase their bills above the percentages determined by the regulatory body.
rentals
For tenants whose contracts are required to update annually in February 2023, the increases will be 85.88%according to the update rate established by the controversy Rental Law current, which contemplates the monthly variations of the Consumer Price Index (CPI) and the variation of wages
Source: Ambito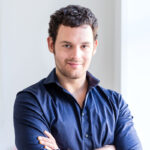 David William is a talented author who has made a name for himself in the world of writing. He is a professional author who writes on a wide range of topics, from general interest to opinion news. David is currently working as a writer at 24 hours worlds where he brings his unique perspective and in-depth research to his articles, making them both informative and engaging.