In order to remain competitive, Tesla had announced that it wanted to lower the prices for its electric cars. The Volkswagen Group has now commented on this and explained its strategy.
Volkswagen boss Oliver Blume does not want to react to the latest price cuts by competitor Tesla with price reductions for his own electric vehicles. VW will not engage in a price war with its American competitor, Blume told the "Frankfurter Allgemeine Sonntagszeitung".
"We have a clear pricing strategy and rely on reliability. We trust in the strength of our products and brands," said Blume. Volkswagen wants to be "a leading global" supplier of electric cars, but this should be achieved through "profitable growth".
The electric car pioneer Tesla had initially reduced prices significantly in China, Europe and the USA in view of the tougher competition.
Source: Stern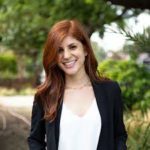 Jane Stock is a technology author, who has written for 24 Hours World. She writes about the latest in technology news and trends, and is always on the lookout for new and innovative ways to improve his audience's experience.