Wolfgang Grupp is one of the most successful businessmen in Germany. Born in Burladingen in 1942, he took over the management of the textile company Trigema in his hometown from his father in 1969. As the sole owner and managing director, he has made the company a successful company.
But the 81-year-old doesn't just limit himself to his business activities; Grupp likes to express himself in interviews and lectures – and is always provocative with his statements. He is considered an old-school businessman, runs his company in a patriarchal style and has conservative views on many issues. He often receives opposition for this, for example when it comes to topics such as home office, academic careers or the role models of men and women. We have collected his most provocative statements in the photo series.
Wolfgang Grupp hands over management of Trigema

Grupp plans to retire from Trigema in 2024 after almost 55 years with the company. His successor was unclear for a long time, but now it is clear: his children Bonita and Wolfgang Grupp junior will take over the leadership together. Grupp had actually always emphasized that he would prefer that only one of his children succeed him at the top of the company – in order to avoid conflicts between the siblings.
For tax reasons, he will transfer the company to both children and his wife, to whom he has been married since 1988. But the millionaire (estimated assets: at least 100 million euros) is not thinking about retirement. Even after he leaves management, he still wants to be in the company regularly. "If I'm not asked anything anymore, that's fine. And if I'm asked something, then I'll give my opinion. But I'm no longer responsible," he says.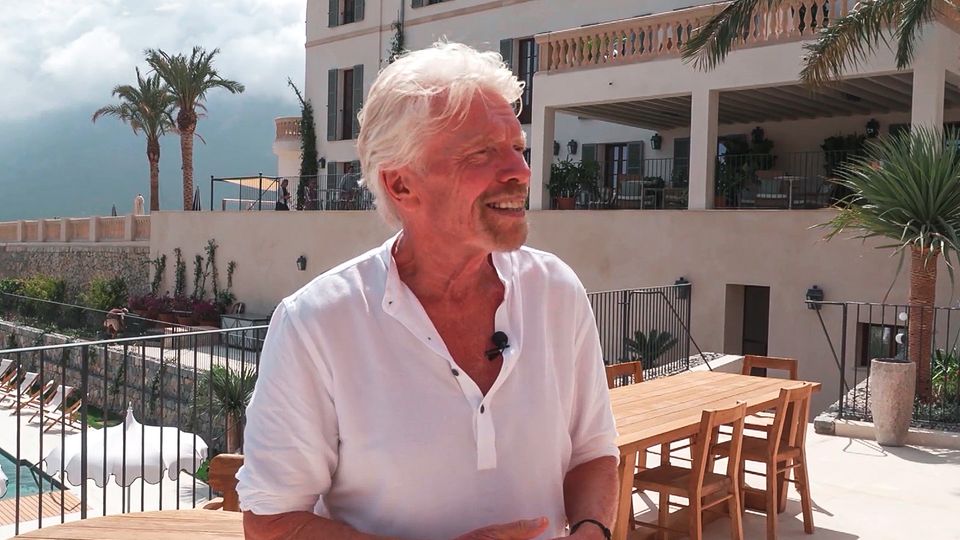 Watch the video: Entrepreneur and billionaire Richard Branson made his dream come true in Mallorca: converting a ruin into a luxury hotel. In the interview he says that the implementation of the project took 25 years.
Source: Stern