In the multitabaris will follow "Art", "Witches" Y "What's Left of Us"; in the multitheater "Tom, Dick & Harry", an English comedy by Ray Cooney that was successfully performed in London about the attempted adoption of a baby and three brothers who will try to make the best impression to make it happen, debuts on January 4th. With Mariano Martínez, Bicho Gómez and María Valenzuela, among others, directed by Nicolás Cabré. In that theater they continue "Wild scissors", directed by Manuel González Gil, "Knock Knock" and "The anatomy lesson", in its 50th anniversary. Meanwhile, in the Liceo they added functions of "Piaf", which had originally been announced for only eight weeks and exceeded all expectations.
In the walk the square can be seen "The Gronholm Method" with a new cast (Martín Slipak and Marina Bellati enter instead of Benjamín Vicuña and Laurita Fernández), along with Rafael Ferro and Julián Cabrera; the comedy "My mother, my girlfriend and me" with Vicky Almeida, Presta and Graciela Tenenbaum; a new show by Pablo Fabregas and Fernando Sangiao premieres; The musical "Lo quiero ya" by Martín Goldber and Marcelo Caballero is back and "Rota", the hit from Mariano Stolkiner's off with Raquel Ameri, will arrive for eight weeks from February. At the end of March, the musical "La misfortune" by Juan Martín Delgado and Francisco Martínez Castro returns.
In the Metropolitan he will return "Summer off" that will combine works by the independent and the official: "Tarascones", by Ciro Zorzoli and "La traducción", by Matías Feldman, on Tuesdays; "Petróleo", by Piel de Lava and "Verónica's room", by Ira Levin with Silvia Kutica, on Wednesdays; "Brotherhood", by Anahí Ribeiro on Thursdays and "Las cautivas" by Tenconi Blanco, on Saturdays and Sundays; "Othelo", by Gabriel Chame Buendia, on Saturdays. Of the most commercial ones, "Desnudos" will return to the Met, from Thursday to Sunday; Juampi González and "Madres", on Fridays.
In the riding school the multi-awarded returns "Freud's Last Session" with Luis Machin in the role of Freud, played by the odd Jorge Suárez, and Javier Lorenzo as CS Lewis. "Los perros" will also continue, but at the Mar del Plata Auditorium, with Manuel Callau instead of Claudio Rissi and Lide Uranga in the role played by María Fiorentino, along with Melina Petriella and Patricio Aramburu, directed by Nelson Valente. And they launch the new show of "Les Luthiers", after 14 years, which can be seen during January, February and March at the Opera.
"Sex"by Jose Maria Muscari, it will be seen both in Mar del Plata, Buenos Aires and Córdoba with different casts; "Carne de Crítica 20 años" and the return of Parque Lezama with Luis Brandoni and Eduardo Blanco directed by Juan José Campanella will also be presented in Mar del Plata and the blockbuster "Matilda", the musical based on the Danny De Vito's film that will have a streaming remake with Emma Thompson as the director Tronchatoro. Here they advance with the casting, they have already selected about 50 boys but the main roles are not closed, except for Laurita Fernández as the teacher Honey.
Source: Ambito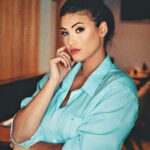 I am an author and journalist who has worked in the entertainment industry for over a decade. I currently work as a news editor at a major news website, and my focus is on covering the latest trends in entertainment. I also write occasional pieces for other outlets, and have authored two books about the entertainment industry.