The works to be sold by Christie's on November 20 were acquired by the collector in the 1950s and early 1960s directly from the artists or through well-known gallery owners of the time such as Daniel-Henry Kahnweiler and Galerie Maeght.
For auction house specialist Vanessa Fusco, what is "extraordinary" about this collection is that "it has remained in the same family for three generations."
In addition, it has the peculiarity that the collector, whose name has not been released, maintained friendly relations with many of the artists who painted the paintings that hung in his room.
"There are incredible photos with Pablo Picasso, Joan Miró and Marc Chagall, with whom he developed, in particular, a close friendship," Fusco told AFP.
The jewel in the collection's crown is undoubtedly the work of Picasso, which is part of a series of portraits of Jacqueline seated. Painted in 1955, it follows in the wake of the work of "La Femme D'Alger", based on the eponymous work of Delacroix, which is considered to be his greatest landmark after World War II.
"Clearly impressed by his surprising new muse, he transformed her into a stately seated odalisque, wrapped in an elaborate combination of jewel-like lines, patterns and colors," says Fusco.
In a memory of his friend and rival Henri Matisse, who had died in 1954, Picasso paints this painting in a very Matissian style, using clothing and decoration as a way to evoke the seductive fantasy of Orientalism.
This work was loaned by the family for the exhibition that
the Museum of Modern Art in New York organized in 1957 on the occasion of Picasso's 75th birthday.
Likewise, on Impressionism and Modern Art Day, a work that Miró painted in 1954, "Le serpent glisse vers l'azur parsemé des flèches", is also put on sale for 1-1.5 million dollars, and a self-portrait of Chagall 1940 ($ 500,000-700,000).
On November 11, Christie's will also put another Picasso work on sale, "Mousquetaire à la pipe," for $ 30 million.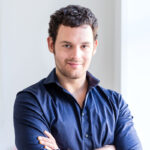 David William is a talented author who has made a name for himself in the world of writing. He is a professional author who writes on a wide range of topics, from general interest to opinion news. David is currently working as a writer at 24 hours worlds where he brings his unique perspective and in-depth research to his articles, making them both informative and engaging.