Brooklyn Beckham and Nicola Peltz married in April 2022. First there was a quarrel about the dress for months, now the father of the bride is suing two women who were originally supposed to organize the wedding.
It was a superlative wedding: in April 2022, Brooklyn Beckham and Nicola Peltz celebrated for three days in Palm Beach, Florida. The son of Victoria and David Beckham married the American actress at their family estate. The 28-year-old wore a tailored Valentino gown and photos of it were shared in Vogue magazine after the celebration. But a shadow also hung over the $3.5 million spectacle.
For months, reports circulated that Nicole Peltz and her mother-in-law, Victoria Beckham, had had a dirty argument over the wedding dress. She wanted to wear a dress by Victoria Beckham, but she simply ignored her, Peltz claimed in an interview with Grazia magazine, among other things. Beckham denied. She signaled in good time that her studio could not make the robe.
Nicola Peltz's father is suing wedding planners

But that's not all: ten months later there is now a legal dispute over the organization of the wedding. This is reported by the British newspaper "Daily Mail". Nelson Peltz, father of the bride, is suing wedding planners Arianna Grijalba and Nicole Braghin for withholding a $159,000 down payment. Grijalba and Braghin were engaged by the Peltz family in March 2022, around six weeks before their wedding date.
They were the second wedding planners after the first, Preston Bailey, had just quit. Nelson Peltz's lawsuit states that he encountered "challenges" in planning the massive event and resigned after consultation with Nelson and Nicola Peltz. Bailey is no stranger to celebrity circles. For example, he organized the wedding of Ivanka Trump and Jared Kushner.
The choice of the Peltz family then fell on the duo Grijalba and Braghin with their company "Plan Design Events". But after only nine days they were out of the job again. As part of the legal battle, Nelson Peltz has released text messages between his daughter Nicola and the women. Among other things, the 28-year-old complained that she was "tired" of correcting her constant mistakes.
Nicola Peltz and Brooklyn Beckham: Wedding with 500 guests

Specifically, it was about the invitation for Formula 1 driver Lewis Hamilton, whose name was probably on the guest list. "We spoke to him. He can't come. So explain to me why you said he agreed," wrote Nicola Peltz to planner Arianna Grijalba. She excused herself by saying that she was not yet familiar with the digital reservation app but wanted to familiarize herself with it as quickly as possible. "I'm a wedding planner, not a technician," Grijalba replied and I provided the message with a laughing smiley.
From trash to glamor couple
With a crown and blond strands: The Beckhams married 22 years ago
The Peltz family apparently found the situation less amusing. Arianna Grijalba and Nicole Braghin assured them that they would master the organization of the celebration with 500 guests. In fact, however, they completely overestimated their skills and made false statements about their experience, expertise and abilities, according to the complaint.
In the end, a third wedding planner, Michelle Rago, had to save the wedding. She organized the three-day bash but, according to Nelson Peltz, received a significantly higher fee than usual because the schedule was so tight.
Sources: ,
Source: Stern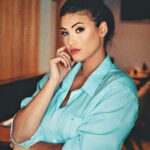 I am an author and journalist who has worked in the entertainment industry for over a decade. I currently work as a news editor at a major news website, and my focus is on covering the latest trends in entertainment. I also write occasional pieces for other outlets, and have authored two books about the entertainment industry.