Mama Cax was 14 when she was diagnosed with bone and lung cancer. She lost a leg. And she made a career as a model in an industry in which only standardized bodies counted for a long time. Mama Cax became a role model.
Mama Cax was on the cover of Teen Vogue. She has worked for brands such as Sephora, Tommy Hilfiger, Asos and Fenty, Rihanna's label. The US-Haitian model was a role model and activist. She campaigned for inclusion in the fashion industry and lived it herself. Unfortunately, she died much too early, at the age of 30.
Mama Cax was diagnosed with cancer when she was 14

Mama Cax was born Cacsmy Brutus in 1989 in Brooklyn, where she grew up with four sisters. When she was 14, she was diagnosed with bone and lung cancer. A hip operation was unsuccessful and ended in an amputation of her right leg.
In an interview with broadcaster MSNBC, Mama Cax said of the initial period after the amputation: "I was always ashamed of how I looked." Every conversation she had back then began with the question of what had happened. She hated her naked body, felt more and more withdrawn and depressed.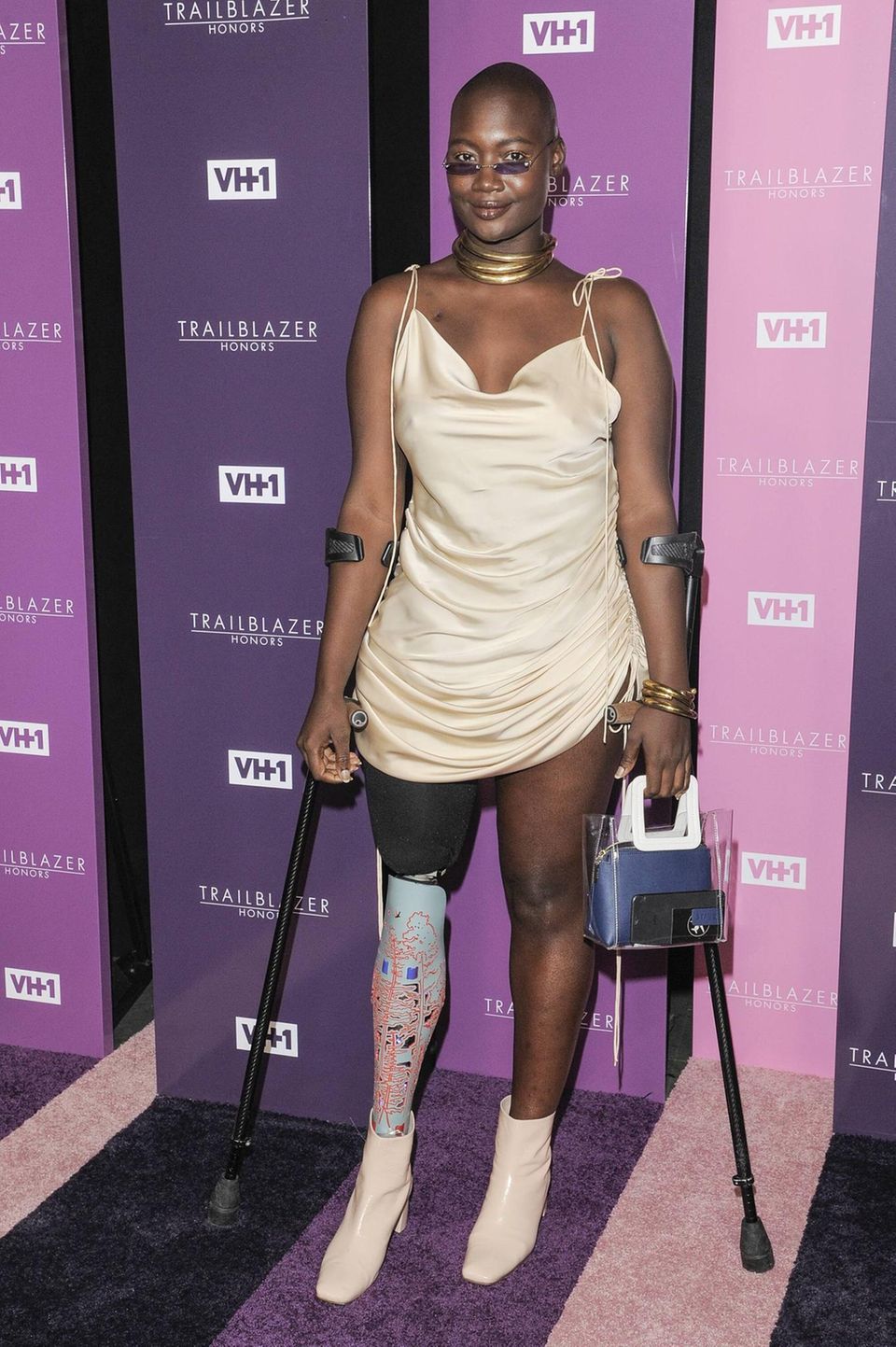 Then she realized: when she shows her prosthesis, when she deals with it confidently and openly, the way others deal with it also changes. Mama Cax began incorporating the prosthesis into her outfits. With tones and fabrics that perfectly complemented her colorful dresses, trousers and skirts.
Mama Cax: "We contribute to society like everyone else"

What also helped her, Mama Cax continued in an interview with MSNB: "wheelchair basketball". And that was by no means the only sport she was to pursue. Climbing and swimming were also part of it. Cax is asked whether climbing is not difficult for her. "It's literally hard for everyone," is her response. It is an apt metaphor for their overall message: people with disabilities are like everyone else. "We contribute to society like everyone else."
Mama Cax studied international relations in New York, France, Tunis and Rome for a bachelor's and master's degree. Social media helped her connect with other people, she once said. She introduced herself on Instagram as a "survivor", i.e. a survivor of cancer, and as "(role) model", a nice play on words between role model and model. She saw herself as a "door opener" for other disabled models. At castings, she saw herself as the missing piece of the puzzle in the midst of 100 girls who society considers perfect.
Mama Cax died at the age of 30

The model passed away young, on December 16, 2019, at the age of 30. A post on her December 20 Instagram account said she had spent the past week in the hospital. Details of the cause of death were not announced. Cax herself wrote on December 13, 2019 that she developed severe abdominal pain during her stay in London. Multiple blood clots were found in her leg, thigh, stomach and near her lungs.
Breast cancer death at 56
"People said that I look special": How Tatjana Patitz became a supermodel
Rihanna shared a post on Twitter calling Mama Cax "queen" and "power". She is a powerful beauty who has inspired so many people around the world. The model was part of Rihanna's Savage X Fenty show in 2019.
Mama Cax's influence on the fashion industry is undeniable, the New York Times quoted fashion styling expert Stephanie Thomas, who also worked with Mama Cax.
On February 8th, on the occasion of Black History Month, Google honored Mama Cax with a doodle.
Sources: , , , , , with material from SpotOnNews
Source: Stern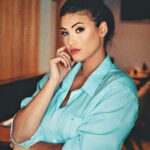 I am an author and journalist who has worked in the entertainment industry for over a decade. I currently work as a news editor at a major news website, and my focus is on covering the latest trends in entertainment. I also write occasional pieces for other outlets, and have authored two books about the entertainment industry.