How do I know if I am obese?
How can we realize when suffering from obesity? "Through the body mass index (BMI), which establishes the relationship between an individual's weight and the square of their height. Also the measurement of other parameters, such as the waist circumference or the percentage of body fat mass, which are very useful when nutritionally evaluating an individual and establishing whether they have a higher risk of cardiovascular disease or other metabolic diseases such as diabetes. , emphasizes Frechtel.
Regarding the main causes of this disease, the expert explains that most are preventable and include excess calories from diets with abundant foods with a high degree of processing in their preparation (ultra-processed), increased sugar intake, fats, sugary drinks, and decreased energy expenditure, as in the case of those who have sedentary behaviors. In turn, other factors such as genetic predisposition and some diseases in particular must be added.
In this sense, the National Survey of Risk Factors indicates in its different editions that the consumption of fruits and vegetables remains stable and below the recommendations of at least five daily servings. Only 6% consume the recommended five servings of fruits or vegetables. Regarding sugar consumption, our country is in the fourth place with the highest sugar consumption in the world. Sugary drinks represent approximately 40% of this consumption. Meanwhile, salt consumption in our country is around 11 grams per day, while the WHO recommendation is up to 5 grams per day.
Consequences of obesity
Obesity, the specialist specifies, can lead to metabolic complications, such as increased cholesterol and triglyceride levels, increased blood pressure, diabetes, cardiovascular disease, cerebrovascular disease, sleep disorders, osteoarticular disorders, etc. According to the 2018 National Survey of Risk Factors, the prevalence of self-reported excess weight was higher in men (68.5%) than in women (55%). The self-report of obesity determined that 1 in 4 Argentines is obese.
To prevent obesity, all interventions aimed at preventing excess weight are essential, "whether individually, through periodic clinical controls, or at the population level," says the professional and highlights: "In 2016, the National Healthy Eating Program and the dietary guidelines for the Argentine population were published, which establish standards for training in food education and to design and put into practice food policies.
Healthy habits that can help prevent obesity:
Eat four meals per day, including a variety of foods: cereals, fruits, vegetables, dairy products, eggs, white and red meats, and olive oil.
Drink plenty of fluids, preferably water.
Night rest.
Take daily walks of 20/30 minutes in open places and for recreational purposes.
Source: Ambito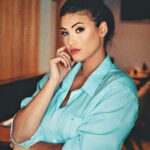 I am an author and journalist who has worked in the entertainment industry for over a decade. I currently work as a news editor at a major news website, and my focus is on covering the latest trends in entertainment. I also write occasional pieces for other outlets, and have authored two books about the entertainment industry.