"I have one bullet left in the magazine." 2020 was ending, the most unprecedented year in a long time, and life took on new forms. The black shadow of the pandemic covered everything. Recluse and with his health failing, Enrique Symns admitted, from somewhere in Argentina, that he still had enough money for one last hit.
That final stone in his colossal work was a special edition of Pigs & Fish (number 60), the countercultural magazine that Symns founded in 1983 and which marked an era both for the audacity of its content and for the power of its themes.
Sex, fetishism, drugs, music and anarchism were some of the topics that coexisted in that libertine and post-dictatorial publication, which made an era in the Buenos Aires underworld.
Many of the pens that participated in this special release are disciples of Master Symns. In those writings offered to him, the importance of his figure on a timeless level shines.
Enrique Symns He died this Thursday at the age of 77. His life was an explosive cocktail, which left deep wounds in him. cultivator of gonzo journalism, He knew how to present himself as a monologist for Patricio Rey and the Redonditos de Ricota in the 80s and squeeze the benefits of vernacular bohemia to the end.
He lived in Brazil, the Netherlands and Spain, but also in the Republic of San Telmo. There he came across scoundrels, pythonesses and criminals, swelling an autochthonous fauna between magical and decadent; for those years, the center of the world of creative chaos. He orbited rock culture like few others and worked, in addition to Los Redondos, with Los Piojos and Bersuit Vergarabat, among other bands.
His most celebrated books include La vida es un bar (2002), the biography of Fito Páez, Páez (1996), and his autobiography, "El señor de los venenos" (2004).
Symns was brilliant, ironic, acid and shrewd. He spared no expense in firing heavy ammunition for some of his old travel sides. Old tablemates will say that their storms were not for everyone. And that verbiage, that force of nature that led him to live so many lives in one, was captured in his elegant and sharp texts.
"I would have liked to drive a train instead of being a journalist, but hey, that's what I got. I hope you like this last issue, which I'm not going to enjoy because I'm surely going to be dead when it comes out. See you soon", said goodbye
His prophecy was not fulfilled: the magazine saw the light in 2021 and he was a witness. Almost as a joke, Symns left on a summer Thursday in which the paranoia and lividness of millions of Argentines were focused on a virtual line to watch a National Team match. Maybe tomorrow there will be a text on that.
Source: Ambito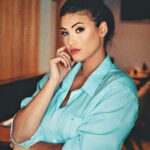 I am an author and journalist who has worked in the entertainment industry for over a decade. I currently work as a news editor at a major news website, and my focus is on covering the latest trends in entertainment. I also write occasional pieces for other outlets, and have authored two books about the entertainment industry.