One more time, Lollapalooza Argentina confirmed that its eighth edition sold out all its tickets on sale. He Music festival will take place over three days Friday 17, Saturday 8 and Sunday 19 march way completely sold out and with full capacity.
This weekend, Starting at 11:30 a.m., 100,000 people a day will gather at the San Isidro Hippodrome to relive once again the Lollapalooza experience and reconnect with your favorite artists.
However, tothose people who ran out of tickets may also be part of the great comeback: Lollapalooza Argentina will be broadcast live through Flow on 4 of its channels (605, 606, 607 and 608), in which you can enjoy from the beginning to the closing, the complete shows of the different stages, as well as exclusive content, interviews with the bands and color notes with all the Lolla experience, that can be seen from anywhere in the country and through any device.
The drivers Mikki Lusardi and Clemente Cancela, Sofi Carmona, Pauli Echeverria, Manu Buscalia and Sofi Altuna They will be the hosts who will broadcast live from the recording studio specially set up on the premises and from different places in the festival. In the last edition, Lollapalooza had more than 1 million views through the entertainment platform.
Next we tell you everything you need to know to attend the 2023 edition of the festival:
Lineup Lollapalooza Argentina 2023
Drake, Billie Eilish, Twenty One Pilots, Tame Impala, Jane's Addiction, Rosalía and Lil Nas X will lead a lineup of more than 100 international and national bands and soloists who land at the most important festival in the country. to dazzle the thousands of fans who will enjoy the 3 days.
Schedule Friday March 17 Lollapalooza Argentina 2023
FLOW SCENARIO
NANNY | 12.15 to 12.45
AN ESPIL | 13.15 to 13.45
WILD AND THE ORANGE | 2:30 p.m. to 3:15 p.m.
WILLOW | 4:00 p.m. to 5:00 p.m.
TOVE IT | 6:00 p.m. to 7:00 p.m.
CHANO | 8:00 p.m. to 9:00 p.m.
DRAKE | 10:15 p.m. to 11:45 p.m.
SAMSUNG SCENARIO
PLATINUM | 12.45 to 13.15
THE CHANGE | 13.45 to 14.30
SUKI WATERHOUSE | 15.15 to 16.00
AURORA | 17:00 to 18:00
THUNDER| 19:00 to 20:00
ROSALIE | 21:00 to 22:15
ARMIN VAN BUUREN | 23.45 to 01.00
ALTERNATIVE SCENARIO
GUILLERMO BERESÑAK | 12.15 to 12.45
PEACE CARRARA | 13.15 to 13.45
GUITARRICADELAFUENTE | 2:30 p.m. to 3:15 p.m.
DANTE SPINETTA | 16:00 to 17:00
THE ROSE | 18:00 to 19:00
MARILINA BERTOLDI | 20:00 to 21:00
CIGARETTES AFTER SEX | 22.15 to 23.15
PERRY'S STAGE
PANTHER | 13.15 to 14.00
skinny | 14.15 to 15.00
OSCU | 15.30 to 16.15
ANTILLEAN VILLAIN | 16.30 to 17.15
YOUNG MIKO | 17.30 to 18.15
ALVARO DIAZ | 18.45 to 19.15
DANNY OCEAN | 20:00 to 20:45
JOHN SUMMIT | 21:00 to 22:15
ALISON WONDERLAND| 22.30 to 23.30
Schedule Saturday March 18 Lollapalooza Argentina 2023
FLOW SCENARIO
FLORIAN | 13.00 to 13.30
1915 | 14.15 to 15.00
YUNGBLUD | 15.45 to 16.45
YOU POINT ME | 17.45 to 18.45
THE 1975 | 19.45 to 20.45
TWENTY ONE PILOT | 22.15 to 23.45
SAMSUNG SCENARIO
MELANIE WILLIAMS | 12.30 to 13.00
COLD | 13.30 to 14.15
NAPHTHA | 15.00 to 15.45
WALLOWS | 16.45 to 17.45
JANE´S ADDICTION | 18.45 to 19.45
TAME IMPALA | 20.45 to 22.15
JAMIEXX | 23.45 to 01.00
ALTERNATIVE SCENARIO
DELFINA FIELDS | 13.00 to 13.30
KCHIPORROS | 14.15 to 15.00
ELSA AND ELMAR | 16:00 to 16:45
SOFI TUKER | 17.45 to 18.45
CATUPECU MACHU | 19.45 to 20.45
MELANIE MARTINEZ | 22.15 to 23.15
PERRY'S STAGE
SASSYGIRL | 12.30 to 13.00
BROLE CARREY | 13.15 to 13.45
PAPICHAMP | 2:00 p.m. to 2:45 p.m.
RYAN CASTRO | 15.00 to 15.45
RUSOWSKY, RAPLHIE CHOO | 16:00 to 17:00
NORA IN PURE | 17.15 to 18.15
BLACKBERRY |18.30 to 19.30
FRED AGAIN.. |19.45 to 20.45
PURPLE DISCO MACHINE | 21:00 to 22:00
BRESH | 22.15 to 22.45
Schedule Sunday March 19 Lollapalooza Argentina 2023
FLOW SCENARIO
MORA NAVARRO | 12:00 to 12:30
ODD MOMMY | 13.00 to 13.30
GAUCHITO CLUB | 14.15 to 15.00
CAMI | 15.45 to 16.45
DIEGO TORRES | 17.45 to 18.45
MARIA BECERRA |19.45 to 21.00
BILLIE EILISH |22.00 to 23.30
SAMSUNG SCENARIO
CAMILU| 12.30 to 13.00
LAMB LION | 13.30 to 14.15
MOTHER MOTHER | 15.00 to 15.45
CONAN GRAY | 16.45 to 17.45
KALI UCHIS | 18.45 to 19.45
LIL NAS X | 21:00 to 22:00
SKRILLEX | 23.30 to 00.45
ALTERNATIVE SCENARIO
MIA ZETA | 12:00 to 12:30
CONNIE ISLAND | 13.00 to 13.30
JUDELINE | 14.15 to 15.00
HOT MILK | 15.45 to 16.45
MODEST MOUSE | 17.45 to 18.45
POLO & BREAD | 19.45 to 21.00
RISE AGAINST | 22:00 to 23:00
PERRY'S STAGE
SOUI ONE |12.45 to 13.30
OH! SWEET | 13.45 to 14.30
DIE YOUNG | 2:45 p.m. to 3:30 p.m.
ROJUU | 15.45 to 16.30
REI | 16.45 to 17.30
FINE STREET | 18.45 to 19.45
TOCKISCHA | 20:00 to 21:00
GORGON CITY | 21.15 to 22.15
CLAPTON | 10:30 p.m. to 11:30 p.m.
Means of Transportation: how to get there
If the person goes to the festival by public transport, these are some considerations to take into account when returning:
Miter Train (Ramal Tigre) – San Isidro Station: Argentine Trains and the Ministry of Transportation will provide night services of the Miter train from San Isidro to Belgrano C, with one or more intermediate stops. The additional formations would begin to circulate after the end of the festival.
Buses: The services of the bus lines near the Hippodrome and surroundings will be reinforced. The bus lines that circulate in the vicinity of the San Isidro Hippodrome are 60, 203, 333, 343, 365, 371, 338 and 707.
Private vehicles: Work will be carried out in conjunction with the traffic agents arranged by the municipality of San Isidro to order the circulation of private vehicles, giving fluidity to traffic at the main intersections, ensuring that pedestrian crossings are safe and informing users. options for your return.
There will also be control for illegal parking and double parking, in order to avoid delays at the main accesses.
Elements allowed and not allowed in Lollapalooza Argentina 2023
ALLOWED ELEMENTS
Gel alcohol or 70% alcohol in containers up to 200 ml.
Small bags, fanny packs or backpacks with a single compartment
Plastic bottles or cylinders to hydrate (completely empty)
Cell phones
Ear plugs
Hats, caps and sunglasses
Perfumes up to 100 ml.
binoculars
Small Fixed Lens Digital Cameras
makeup powder
feminine products
Medications under medical prescription (present the prescription with DNI)
small lighters
Lip ointment/balm
Chewing gums
Sunscreen in any of its containers
small deodorants
Blankets or small tarps (not advertising)
small insect repellent
Waterproof rain coats
Rechargeable battery
baby carriages
ITEMS NOT ALLOWED
Gel alcohol or 70% alcohol in containers larger than 200 ml.
Weapons of any kind, including fireworks, explosives of any kind, or sharp items
Computers
Thermos with hot liquid / Matte
flags with sticks
Any illegal or flammable substance
any kind of drug
Food or drinks outside the event
Beams or laser pointers
bright or big lights
Large backpacks (hiking backpacks, etc.)
Tents, chairs of any kind
Skateboards, hover-boards, skateboards, scooters, personal motorized vehicles of any kind
Drones or air vehicles
Water guns or any other similar
Musical instruments
Compressed air horns and/or any type
Pencils or tin paint
Advertising (flyers, posters, etc…)
Long or spiked chains
Balls
Teddies
Professional photography, audio and video equipment. Lenses, Zoom, Tripods or other equipment
Alcoholic and/or energy drinks
coolers
Pets, except service dogs
*Umbrellas of all sizes will be retained at the entrance for later return.
Control policies: before entering the premises, all the people who attend will be checked by security personnel. Your belongings are subject to being searched both upon entry and exit. The entry of drugs and weapons is totally prohibited.
GENERAL INCOME
In order to enter the festival, the public must previously exchange their purchase ticket for the bracelet that will give them access to the San Isidro Hippodrome. Without the bracelet you will not be able to enter.
Lollapalooza opens its doors at 11:30 a.m. and will have three entrances:
Access 1: Corner of Santa Fe Av. and Márquez Av.
Access 2: Av. Márquez 900, Paddock entrance to the Hippodrome
Access 3: Av. Márquez, Official entrance to the Hippodrome
PARKING LOTS
Parking: Santa Fe Av. corner and National Unity Av.
Parking: Corner Av. Márquez and Fleming.
*Both parking lots have entrances for people with disabilities
Inside the General Parking lot located at the corner of Av. Santa Fe and Av. De Unidad Nacional there will be free parking for bicycles (each spectator must bring their own chain to hold their bicycle).
*The company is not responsible for breakage, loss, loss, damage, etc. regarding the bicycle left in said place. The spectator who attends with a bicycle assumes full responsibility for its safety.
INCOME AND ACCESS FOR PEOPLE WITH DISABILITIES
Those people who have a disability certificate, within the premises, in the area of ​​each stage there will be a platform to observe the shows. There is no limited space.
To enter, they will be able to do it through Av. Márquez at 900 (Paddock entrance to the Hipódromo).
BRACELET EXCHANGE
Those who have already purchased their tickets can withdraw them up to and including March 16 at:
Dot Baires Shopping (Vedia 3626) Every day from 10 a.m. to 10 p.m.
All Access ticket office located in La Rural (Av. Santa Fe 4201, in front of Plaza Italia) Monday to Friday from 12 to 8 pm
The requirements to remove the seals are:
ID
Card with which the purchase was made
Voucher sent to your email after making the purchase
The bracelets will be delivered in an envelope that contains a QR code, which can be scanned with the cell phone camera to obtain all the information about the festival.
If the holder of the purchase cannot pick up the bracelet at the exchange point, another person may do so in his place, presenting an authorization letter with the signature of the holder of the purchase certified by a notary public or bank.
Source: Ambito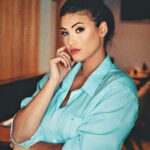 I am an author and journalist who has worked in the entertainment industry for over a decade. I currently work as a news editor at a major news website, and my focus is on covering the latest trends in entertainment. I also write occasional pieces for other outlets, and have authored two books about the entertainment industry.