Live music and good gastronomy: where to enjoy the last days of summer?
January
Enero is a space located on the waterfront of Buenos Aires that proposes to delve into an experience of enjoyment and relaxation through its exotic jungle setting, its international cuisine and its signature cocktails. From the entrance, visitors can choose between its spacious and elegant lounge, which promises unforgettable dinners by chef Diego Hernández Olave, or its open-air deck to let loose and live a full moment. From Thursday to Saturday, this sought-after space, where you can even spot some celebrities, shines with DJ nights from the local and international scene. The idea is that, starting at 10 pm, couples and groups of friends can enjoy cocktails from their bar to the rhythm of Organic House.
Address: Av. Rafael Obligado 7180, Costanera.
SushiClub
With a proposal of premium sushi and innovative gastronomy, SushiClub accompanies with music cycles, ideal for enjoying the last nights of summer in its elegant and comfortable spaces in the company of a live DJ. On March 23 and 24, the Nordelta and Caballito restos will be the setting for these presentations, where the sounds of chill out, down tempo and deep & harmonic house will harmonize dinner and create an unforgettable experience. While enjoying the musical atmosphere, SushiClub offers creative pieces of fusion-style sushi, Asian-inspired starters and mains, and much more, with vegetarian and vegan alternatives. For those who want to explore their proposal to the maximum, the brand offers combinations with a selection of its best pieces in versions of 15, 30 and 45 units.
Addresses: Pedro Goyena 878, Caballito / Av. del Mirador 2030, Nordelta.
Il Giardino Romagnoli
Located in La Recova de Posadas, Il Giardino Romagnoli is the Italian corner that wanders through the flavors of Italian gastronomy, based on classic recipes made with exclusive raw materials. In their elegant premises, every Thursday in March at 9:00 p.m., they organize the "Film&Cocktails" event with a dynamic that invites you to travel through the cinema and series through music and cocktails. This is how attendees will be able to drink the most iconic cocktails from famous movies, such as the James Bond Martini or the Casablanca French 75, prepared by the bartender Eliboy, while Grisel D'Angelo sings the film's main song. Admission is free and dinner is made à la carte, featuring antipasti, dry Italian pasta, fresh pasta, pizza and more dishes made with Italian products, such as black truffle, tomato sauce and aromatic salts, as well as oysters and octopus. , fish of the day, national pasture-raised meats, locally produced Italian cheeses, cold cuts and artisan cured meats.
Address: Carlos Pellegrini 1576, La Recova de Posadas.
Truffle
Inside the CasaSur hotel in Pilar is Trufa, a unique and exclusive space, with a modern and relaxed proposal. It has two spaces: a spacious and elegant lounge on the ground floor of the hotel, which stands out for its sophisticated style and design details. The other option is the Rooftop located on the 4th floor, where the proposal becomes more relaxed since here you can enjoy impressive views of the sunset from an original signature cocktail bar, tapas with a cosmopolitan tone based on the seasonality of the product. , and to liven up the moment even more, live DJ sets that add a distinctive note to this charming space. You can enjoy the Rooftop on Thursdays from 18 to 1; Friday and Saturday from 12 to 2 and Sunday from 12 to 18.
Address: R. Caamaño 1370, Hotel CasaSur, Pilar.
Francisca
For those looking to enjoy an attractive plan during the last and hot days of the season, Francisca del Fuego presents a special promotion on beers and cocktails to taste in their spaces. The restaurant offers attractive proposals to share in a group in the gastronomic center of Arcos del Rosedal: from Tuesday to Friday from 6 to 8 pm, there is a 2-for-1 happy hour with Aperol Spritz ($1,400), Grolsch beers ($750), vermouth ($1,400) and tinto de verano ($1,400), while from Thursday to Saturday from 11:00 p.m. to 1:00 p.m., they offer an "open bar" promotion with 2 for 1 on mojitos.
To complement the fun, from Thursday to Sunday, this venue presents music cycles with invited artists and DJs who raise the night to the rhythm of soul, funk, disco & house, trip-hop and much more. The menu proposes tasty tapas options, homemade empanadas and sourdough pizzas baked in a clay oven. Some of the outstanding dishes are the sautéed portobellos with hummus, raisins, peanuts and mint; the fainá Francisca, with aubergine roasted in a clay oven, stracciatella, olive oil, basil leaves and pepper, and the Mortadella pizza, with biodynamic tomato sauce infused with basil and garlic, mozzarella, mortadella with pistachios and smoked pesto.
Address: Avenida Infanta Isabel 220, Arco 14.
Bruce Grill Station
Bruce Grill Station, the bar-restaurant that prevails in the West with locations in Parque Leloir, Ramos Mejía and its most recent opening in the heart of Palermo, invites you to enjoy its nights with live bands that pay homage to American rhythms . Every Friday from 10:30 p.m. until the end of the night, its headquarters in Parque Leloir lights up with the sounds of guitars, drums, bass and vocalizations of the most recognized songs of North American culture to liven up the night and enjoy an experience one hundred percent to the "American Style".
Its menu offers a wide variety of dishes that suit all tastes and groups of people, from tables to share, hearty burgers, sandwiches, homemade pasta, pizzas and its "House Special", where cuts of smoked meat with quebracho prevail. Colorado. One of the favorites are the renowned Ribs El Jefe, pork ribs bathed in homemade barbecue sauce and served with coleslaw salad and stuffed potato. In addition, its drink options are perfect for toasting with star spirits, classic cocktails and original author versions, wines and house beers.
Address: Martín Fierro 3246, Parque Leloir, Bs. As.
beer club
Every Tuesday from 8 pm, at the Club de la Birra de Caballito, there are live performances by different local artists. Some of those who make up the musical agenda are Ángel Reyes, the Zarady duet, Valentina Liff and different jazz trios. Undoubtedly, a perfect plan to cut the week and enjoy in its impressive venue with spacious and comfortable outdoor areas.
You can also taste around 20 styles of beer from the most prestigious craft producers and author cocktails, such as the famous Baby Yoda, a Tiki-style option, and its most recent novelty, the Club Blend, based on Carpano Rosso, juice of lime, Lamb with Wolf Skin wine, flower pollen, grapefruit juice, simple syrup and ice.
To accompany it, the food offer includes options for tapas, a good variety of homemade "smashed" burgers and hearty dishes, such as its famous braised ribs. It should be noted that, from 6:00 p.m. to 8:00 p.m., there is a happy hour with pints of craft beer for $750. Recommended for the season is Suburbier's Juicy neipa, a silky and fruity beer with a tropical flavor and aroma.
Address: Av. Pedro Goyena 60, Caballito.
Carriage Market
The Carriage Market presents a fun proposal for those looking for an after office plan: every Wednesday from 6 to 10 p.m. and Thursday from 6 to 12 p.m., its terrace spaces welcome diners with special promotions on Stella Artois beers and DJs guests to entertain the evening. The Retiro gastronomic patio has a perfect plan for beer lovers to end their day in the best way.
On the mentioned days, you can accompany any of your gastronomic options with a Stella Artois with a 30% discount. Some of the favorites are the Argentinian grill at La Cabrera, the churros at San Ginés, the French pastry shop at Gontran Cherrier, the selection of cheeses and meats at Picá, the Japanese cuisine at Nozomi, the Latin American cuisine at Amazonia, the fresh produce and organic dishes from Summa, tapas from Vermuteando, tempting hamburgers from Cinema Burger, skewers and empanadas from Pampanada, French crepes with an English accent from L'amuse Bouche, among others.
Address: Leandro N. Alem 852, Retiro.
Source: Ambito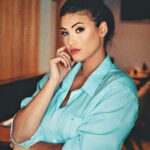 I am an author and journalist who has worked in the entertainment industry for over a decade. I currently work as a news editor at a major news website, and my focus is on covering the latest trends in entertainment. I also write occasional pieces for other outlets, and have authored two books about the entertainment industry.