Andrew Lloyd Webber has been celebrated for his musicals for many decades – on March 22nd the London composer will be 75 years old.
He is the greatest, even the greatest! Experts refer to him as the "greatest living composer", sometimes also as a "musical giant". He is without a doubt: Since time immemorial, the Englishman Andrew Lloyd Webber (75) has been celebrated for musicals that almost everyone knows. On March 22nd, for once, it's all about him and not his music: Then Webber will be 75 years old.
What, only 75? "His musicals, some of which have been running for decades, convey the feeling that he has always been there," on the occasion of a past birthday. And still many of his melodies are in the head.
Andrew Lloyd Webber wrote world famous musicals such as "Joseph and the Amazing Technicolor Dreamcoat", "Jesus Christ Superstar", "By Jeeves", "Evita", "Cats", "Starlight Express", "The Phantom of the Opera", " Sunset Boulevard", "Whistle Down the Wind", "The Beautiful Game", "The Woman in White", "Love Never Dies" or "Cinderella".
He composed the official anthem of the Olympic Games in Barcelona (1992) and wrote the soundtrack to the films "On Soft Feet" and "The Odessa Files". In 2012, together with his colleague Gary Barlow (52), he composed and produced the song "Sing" for the 60th jubilee of Queen Elizabeth II (1926-2022). And he's one of the few people to have won Oscars, Golden Globes, Emmys, Grammys, and Tony Awards. More is not possible.
Everything in his family revolved around music

Andrew Lloyd Webber and his London family are, if you will, the crown jewels in the very rich English tradition of contemporary music. His father William Lloyd Webber (1914-1982) was a famous composer and church musician who worked as organist and choirmaster at the Methodist Church Central Hall Westminster and later taught students as a professor of music theory and composition.
The mother Jean Johnstone (1921-1993) was a well-known pianist. The three years younger brother Lloyd Webber was one of the best cellists in the country and composed classical works. Both Webbers created the 1978 classic rock album "Variations" based on the A minor Capriccio for violin by Niccolò Paganini.
Almost everything in the family revolved around music. "My artist parents always let me do it. I played the piano when I was six, wrote my first pieces of music, and my father made a suite out of it… When I was nine, it was published. He only allowed it because he had musical talent noticed in me," Andrew Lloyd told Webber in
Nevertheless, after graduating from high school in London's historic arts and intellectuals district of Hampstead, he first enrolled to study history at Oxford, which he soon gave up to study at London's famous conservatory, the Royal College of Music (RCM), even though he loved his father had advised against: "Don't go to the Royal College, they will drive you out of the joy of music!"
That was really strange, because the father was not only a professor there, but also the director. William Lloyd Webber believed that his son Andrew's music arose from instinct, not musical training. Andrew Llyod Webber later: "I went anyway. It wasn't until the end of his life that he told me he liked my music."
That was in 1982. By then, the son had long been a celebrated musical star. After his father's death, he wrote a requiem for him, which was awarded a Grammy in Los Angeles for the best contemporary classical composition.
Hit the taste of the crowd – again and again

(FAZ) judged the Lloyd Webber phenomenon: "If there is an art to appealing to the taste of the masses, perhaps even shaping it, then Andrew Lloyd Webber is probably its greatest master. His musicals ran for decades in London's West End and on Broadway in New York. They became objects of speculation, for which the producers in many places in the world where the plays were soon shown (often in purpose-built theaters) made large bets, usually reaping lucrative profits."
For example, when the last performance of "Cats" took place in Hamburg in 2001, after 15 years, six million viewers had seen the play there alone, mostly tourists who visited the Hanseatic city to see the musical.
The "Phantom of the Opera" based on the novel by Frenchman Gaston Leroux has been seen in 17 languages, in 183 cities and by 145 million people since its premiere in London in 1986. The show was discontinued on Broadway four weeks ago – after a run of 35 years (eight performances/week). The musical drew 19.8 million viewers in New York alone and grossed $1.3 billion, according to the Broadway League.
"Starlight Express" has been running in a purpose-built theater in Bochum since 1988. Back then, critics got upset about the cost of 24 million Deutschmarks for an allegedly unprofitable building. So far, more than 18 million have seen the Bochum production.
"The eminent economic factor in his pieces must have struck Lloyd Webber pretty soon," analyzed the "FAZ". He founded The Really Useful Group, "a really useful public company that still handles the distribution and rights management of his plays to this day".
The success figures suggest huge business, but years ago she wrote: "It is not entirely clear what the exact financial situation of the successful composer is. Sometimes the Londoner is on the list of the richest men in Great Britain, then again there is talk of difficulties. With his company The Really Useful Group […] he also took over large music theaters in London, but had to sell some of them again. He once described himself as a 'very, very bad businessman'."
Richer than Paul McCartney?

Be that as it may: Two years ago, the "Sunday Times" estimated Lloyd Webber's fortune at 900 million euros, so he should be the richest musician in Great Britain – ahead of Paul McCartney (80) – despite two divorces (1983, 1990). He has been married to his third wife, Madeleine Gurdon, since 1991 and the couple have three children.
In fact, most things in life have been successful. He was knighted by the Queen in 1992 and made a baron in 1997 with a seat for the Tories in the House of Lords (upper house), which he gave up in 2017 as a staunch opponent of Brexit. And he has overcome setbacks: prostate cancer and a serious back problem. He also counts the London cancellation of his musical "Cinderella" because of the corona pandemic.
He even survived the terrible film adaptation of his musical "Cats". Thanks to his British sense of humor – and a dog he bought because he was so horrified by the film. The animal is now even allowed to accompany him in the aircraft cabin, he explained.
He wrote to the airline that the fluffy Havanese was his therapy dog. The airline wrote: "Can you prove you really need him?" His response: "Yes! Look what Hollywood did to my musical 'Cats'!" He was then allowed to take the dog on the plane with the comment 'No medical report required'.
Fate just before the birthday

Shortly before his 75th birthday, the composer made public a serious stroke of fate in the family: Andrew Lloyd Webber's son Nicholas (43) is seriously ill with cancer. "I am deeply shocked that my eldest son, Nick, has reached a critical condition," he said in a statement in mid-March, available to The Hollywood Reporter.
"As my friends and family know, he has been battling stomach cancer for 18 months," continued Andrew Lloyd Webber. "Nick is in the hospital now. […] We're all praying for Nick to pull himself together," the statement continued. "He fights valiantly with his indomitable sense of humor, but right now my place is with him and his family." As he is staying with his son at the clinic , Andrew Lloyd Webber misses the Broadway premiere of his new musical, "Bad Cinderella".
Source: Stern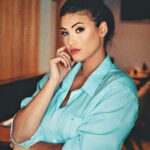 I am an author and journalist who has worked in the entertainment industry for over a decade. I currently work as a news editor at a major news website, and my focus is on covering the latest trends in entertainment. I also write occasional pieces for other outlets, and have authored two books about the entertainment industry.