"Rotary has always been committed to service and key social issues such as inclusion and disability, seeking initiatives that improve people's quality of life. The project to create a platform like Autismored, centralizing all the information that pertains to the Condition of the Autism Spectrum, arose in 2019, at the world meeting held by the World Autism Commission of the Rotary Health, Education, Well-being Action Group ", explains Miguel Martinez Pereyra, world director of said commission at Rotary International.
Today, 80% of adults with autism are unemployed, violating a fundamental right of any citizen. In addition, in many provinces in the interior of the country there are no professionals or services for families to access something as relevant as an early diagnosis or adequate schooling for each case.
In this regard, Carina Morillo, co-founder of the Brincar Foundation, comments: "Faced with a diagnosis of autism, or the presumption of it, many families are adrift, without finding the necessary resources in the area where they live. The search for support, professional resources, schools, and many other needs brings anguish and stress to families, which is why being able to have a platform like Autismored where you can find everything in one place is key."
"We are proud to be able to put technology and all our knowledge at the service of the community, in this case, once again, focused on the CEA community. At Globant we see technology as an enabler to be able to live better. We believe it can help connect us better and make our lives easier so we can focus on the things that really matter," said Francisco Michref, Director of Public Affairs and Sustainability at Globant.
People with autism spectrum conditions can join the platform, as well as direct and indirect family members, and anyone interested. In addition, specialized professionals or representatives of an organization and/or company can offer their services, resources or support on the platform. In line with the latter, in Autismored you can find information on:
Education: schools, tertiaries and universities that provide assistance.
Health: health professionals, diagnostic and treatment centers or teams, clinical analysis centers and therapeutic educational centers, hospitals, health centers, and places of medical hospitalization.
Community: autism-friendly shops and services.
Leisure: support figures for leisure and recreation, companies, organizations and tourism agencies.
Labor insertion: employment opportunities, job preparers and coaches, organizations and consultants dedicated to employment, job training, and sheltered workshops.
Legal: lawyers, legal advisers and organizations that defend the rights of people on the autism spectrum.
"The idea is that the platform accompanies families in all stages of the life of people with autism, from early childhood, through adolescence, youth and adulthood, thus covering all the topics that are presented. In this sense, Autismored arrives to pay off an enormous debt: quickly and easily connect people and families with professionals and all the support that exists at the local level", explains Dr. Alexia Rattazzi, executive director of PANAACEA.
Likewise, the director of APADEA, Ricardo Saldaña, expressed: "We want Autismored not only to be a platform that provides referred and geolocated information on the Autism Spectrum Condition, but later to become a space where families can share and socialize their own experiences with other peers going through similar situations".
How to register in Autismored?
In three simple steps:
1) Enter https://autismored.org/
2) Complete your information with a contact email and a password; and then click on "Do you want to be a member?"
3) Once the account is created, the user must create their own profile and choose the "natural person" option (for people with autism, relatives or acquaintances) or the "services and resources" option (for organizations, companies or friendly environments for people with autism).
About Rotary International
Rotary Club is a worldwide network of 1,400,000 neighbors, friends, leaders, and people dedicated to solving the most pressing problems facing humanity. It brings together university and non-university business leaders and professionals to deliver humanitarian services in their communities.
About APADEA
APAdeA –Argentine Association of Parents of Autistics– is a non-profit civil entity born in 1994, with headquarters in the City of Buenos Aires and 20 representations throughout the country. Their objective is to improve the quality of life of people with autism and their families, nucleating them, containing them, guiding them and advising them on their life projects.
About Jump
The Brincar Foundation works for the quality of life of people with autism from early detection to adulthood. It does so by accompanying families, providing professional training and creating friendly spaces, activities and opportunities for social inclusion.
About PANAACEA
PANAACEA is a non-profit organization made up of health and education professionals dedicated to improving the quality of life of people with autism spectrum conditions and their families, through awareness, training, intervention, research and advocacy. in public policies.
About Globant
We are a digital native company that helps organizations reinvent themselves and unleash
all its potential. We combine innovation, design and engineering on a large scale.
– We have more than 27,000 employees and we are present in more than 25 countries, from where we work for companies such as Google, Electronic Arts, and Santander, among others.
– IDC MarketScape recognized us as a Worldwide Leader in CX Improvement Services.
– We were highlighted as a case study at Harvard, MIT and Stanford.
– We are a member of The Green Software Foundation (GSF) and Cybersecurity Tech Accord.
Source: Ambito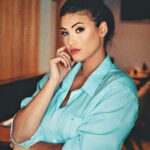 I am an author and journalist who has worked in the entertainment industry for over a decade. I currently work as a news editor at a major news website, and my focus is on covering the latest trends in entertainment. I also write occasional pieces for other outlets, and have authored two books about the entertainment industry.