He television host accused of sexual abuse Jay Mammon broke his silence on social networks and He assured: "I did not rape anyone". However, if admitted having a relationship with Lucas Benvenutoalthough he assures that the young man "I was 19 years old."
"I did not rape, I did not abuse, I did not drug anyone ever, never in my life, nor did I, nor would I, nor am I going to do it. I vehemently deny it," he posted. on his Instagram account his defense of the accusations made public by Lucas Benvenuto last Wednesday. In addition, He said that he met Benvenuto at a party and that they had a relationship with the complainant when he was 19 years old.
Driver He remarked that he knows Lucas and that he is not going to deny it. As he described, he met the young man "on April 25, 2009" and? It's not true that he was 14 years, as Benvenuto assures, but that at that time "I was 16". "At that party we met and exchanged a few words. There are witnesses and videos. All of this that I am saying can be proven," Mammon said.
Also referred to the 2011 tweet which, according to the driver, "crumbled" to charge him. About that publication, he confirmed that the "former Lucas" he is talking about is Benvenuto and that he maintained a link with him: "I am not going to sweep my relationship with him under the rug, who, on that date, was 19 years old."
"I didn't put the relationship under the rug either. We would go hand in hand and kiss on the street," Mammon said. and said that the relationship lasted until when Benvenuto was "approximately 25 years oldbetween comings and goings". The driver assured that for him it was "a bond full of love, containment and consent. Nothing further than rape, abuse, drug himor none of that."
mammon He expressed that "the issue of age, I tell you again, is not true either"in reference to the age that Benvenuto was when they met, although He did not provide information on the type of relationship they had between 2009 and 2011. Furthermore, he revealed that has no intention of reaching an agreement between the parties given that "the damage that is being done to me is so enormous that I need to judge the truth." "The elements are there and those who have to take charge will take charge," closed the driver.
After the scandal broke out in relation to an organization that was dedicated to the corruption of minors, of which Marcelo Corazzaformer winner and current producer of Big Brotherwould be a presumed client, it was learned that the driver jey mammon received a complaint for sexual abuse as part of the same network, but was dismissed in 2021 due to the prescription of the crime.
"Lucas Benvenuto's complaint existed. It prescribed. Jey Mammon is dismissed due to the application of the prescription, which is not the same as dismissing it because the event did not occur. The event actually occurred but the prescription was applied, due to the amount of time elapsed. But it is", revealed Jorge Rial in Argenzuelaby Radio 10.
As the driver continued, "the cause number has the number 53975/2020 and the dismissal is dated March 9, 2021." "The complaint was in 2020 and 10 years had already passed. The boy was 14 at the time of the abuse and Jey was 32"they added from the program.
Source: Ambito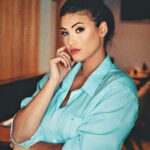 I am an author and journalist who has worked in the entertainment industry for over a decade. I currently work as a news editor at a major news website, and my focus is on covering the latest trends in entertainment. I also write occasional pieces for other outlets, and have authored two books about the entertainment industry.