The inheritance dispute over the musical legacy of Udo Jürgens was actually settled. Now his children are filing a lawsuit.
Pop star Udo Jürgens died on December 21, 2014 at the age of 80, leaving behind a great musical legacy. In 2021, the long-standing dispute between his children John (59) and Jenny (56) and his manager Freddy Burger (77) was actually settled. But now the dispute is entering a new round – and possibly even in court. : "Unfortunately, despite the settlement in 2021, the publishing contracts were not properly fulfilled by the Aran publishing house, which belongs to Mr. Burger. That's why we have now filed a lawsuit."
"Ultimately, the basis of trust for further cooperation is missing," according to the children of the music legend. The procedure is also in Udo's spirit: "Mr. Burger is really not in a position to judge what our father's wishes would have been. He has shown that often enough in the past." Burger also commented on the renewed quarrels and said in a statement: "I am happy to say that Aran Concertical Productions AG is the publisher for the songs by Udo Jürgens created from 1977 onwards. Nothing has changed with the death of Udo Jürgens and nothing will change in the future."
This agreement was actually reached:

A new regulation was actually agreed in 2021. A press release from Udo Jürgens Master AG stated: "In the future, the legitimate children will take care of the fate of the recording company Udo Jürgens Master AG as sole shareholders." The publication of the entire Udo Jürgens music production catalog is now in the hands of the two Jürgens children.
"Freddy Burger is concentrating on maintaining his music publishing company for the works of Udo Jürgens," it said. Burger is therefore responsible for the musical development of these works created by Udo Jürgens, "for example through their use in film, advertising and musical productions as well as through the inspiration of musicians who are active today".
"We preserve his musical legacy"

John and Jenny Jürgens, who come from Udo Jürgens' marriage (1964-1989) to Erika Meier, known as Panja Jürgens, were happy about the agreement with Freddy Burger in a joint statement: "With his music, our father has far more than beyond the German-speaking world, created cultural assets and inspired generations with it. We preserve his musical legacy." They also announced: "His fans can now look forward to further releases of Udo Jürgens' original recordings."
And Freddy Burger also seemed to like the result: "I'm delighted to be able to manage the musical works by Udo Jürgens that belong to the Aran Musikverlag catalogue. Udo Jürgens was one of the most gifted musicians and entertainers in the German-speaking world of the last 60 years. I'm grateful that I was able to accompany him on his way for so long and proud of what we have created in the almost 40 years of our cooperation.I will do my best to ensure that Udo Jürgens' music lives and that it can also inspire the next generation. "
Udo Jürgens was on stage until the very end

Udo Jürgens died on December 21, 2014 from acute heart failure. During a walk in Gottlieben, Switzerland, the entertainer collapsed about three months after his 80th birthday. Udo Jürgens was on stage until the very end. In February 2014, the singer had another chart success with his album "Mitten im Leben – Das Tribute Album". Then in October he went on tour through Germany, Austria and Switzerland.
Source: Stern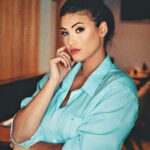 I am an author and journalist who has worked in the entertainment industry for over a decade. I currently work as a news editor at a major news website, and my focus is on covering the latest trends in entertainment. I also write occasional pieces for other outlets, and have authored two books about the entertainment industry.