Every detail is meticulously planned when Charles III. will be officially crowned King at Westminster Abbey on Saturday. A look at the past of the British royal family shows that something can still go wrong.
If King Charles III. is crowned this Saturday, it builds on a nearly 1000-year tradition in London's Westminster Abbey. He is already the 40th monarch to have the crown placed on his head there. There are many constants, but also some innovations. And things don't always go according to plan.
Months of preparation for Queen Elizabeth II.
When Queen Elizabeth II, Charles' mother, was crowned in 1953, the Abbey had to be closed for months beforehand – so that stands could be erected for the 8,251 guests. This should be avoided with Charles. His approximately 2000 guests also fit into the church. The Abbey should also be used as little as possible for rehearsals, according to the "Guardian" the ballroom of Buckingham Palace was redesigned to model the Abbey. The procession route is also significantly shorter. If Elizabeth moved more than seven kilometers through central London, it will only be a good two kilometers for Charles. Instead of almost 30,000 military personnel with Elizabeth II, only around 7,000 will be on their feet with her son.
The coronation that never takes place
Queen Elizabeth II's uncle, Edward VIII, automatically became king upon the death of his father in 1936, but was never crowned. He decided to abdicate beforehand so that he could marry his great love, American socialite Wallis Simpson. As a divorced woman of non-noble descent, she was out of the question for the palace as a king's wife. Instead, in 1937, his brother was named George VI. crowned king. Little Elizabeth, then called Lilibet, attended her father's coronation when she was eleven. Charles later attended his mother's coronation when he was just four years old.
Appendicitis and nearly blind Archbishop
The son of Queen Victoria and great-grandfather of Queen Elizabeth II, Edward VII was unlucky enough to contract appendicitis shortly before his coronation in 1902. The coronation had to be postponed – the king with peritonitis on the operating table. When the ceremony was rescheduled months later, the nearly blind Archbishop of Canterbury placed the crown on his head backwards – after nearly dropping it. This coronation nonetheless became the blueprint for later ceremonies, which include the procession from Buckingham Palace to the Abbey and back, and the appearance on the palace balcony. Charles will stick to that as well.
From the Queen to Kate
Not every marriage lasted: the wedding dresses of the royals still go down in history
Dispute about ring with painful consequences
The five-hour coronation ceremony for Queen Victoria in 1838 had to be temporarily interrupted. The reason: a dispute over the question of which finger to put the coronation ring on. The jewel was made especially for Victoria because her hands were so small that the traditional ring dubbed the "Wedding Ring of England" could not be fitted. The new ring was made for her pinky, but ended up slipping onto her ring finger. "I had the greatest difficulty getting it down again," the then only 19-year-old Queen later wrote, adding that it finally worked out with "a lot of pain". King Charles' coronation ceremony is said to last just two hours.
King imported from Germany hardly understands a word
Born in Hanover, King George I could hardly speak a word of English when he was crowned King of Britain in 1714. The service was therefore held in Latin. Some onlookers shouted slogans like "Get out with the stranger". A protester was arrested for waving a stick with a turnip stuck to it, mocking the king as a dupe. Protests are also expected on Saturday. The Republic organization, which campaigns for the abolition of the monarchy, wants to draw attention to itself with around 1,000 demonstrators.
Source: Stern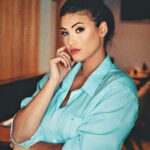 I am an author and journalist who has worked in the entertainment industry for over a decade. I currently work as a news editor at a major news website, and my focus is on covering the latest trends in entertainment. I also write occasional pieces for other outlets, and have authored two books about the entertainment industry.