In London Charles III. officially crowned today. But what about his predecessors Charles I and Charles II?
Before King Charles III. (74), two monarchs named Charles have already sat on the British throne.
Charles I (in German: Charles I) of the House of Stuart reigned in England, Scotland and Ireland between 1625 and 1649. The comedy crew Monty Python once joked that the most interesting thing about him was that he was around 1.68 meters tall at the beginning of his reign, but by the end he was only around 1.42 meters. Because of a dispute with Parliament and the subsequent two civil wars, he was beheaded. Reason: high treason. As a tyrant, traitor, enemy of the state and murderer, he was executed at the age of 48. After that, power fell into the hands of Republicans under Oliver Cromwell.
Charles II was king between 1660 and 1685. After the rule of the Cromwellian successors, Parliament voted to bestow the kingship on Charles I's son. He had Cromwell's body exhumed and symbolically beheaded. During his reign, the English fleet conquered, among other things, Nieuw Amsterdam (later New York) from the Dutch. Thanks to his marriage to the Portuguese princess Catherine of Braganza, the important port cities of Tangier (Morocco) and Bombay (India; now Mumbai) came into the possession of the crown. Nicknamed "The Merry Monarch," Charles had at least 14 offspring from mistresses. He died at the age of 54.
Source: Stern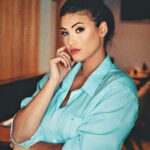 I am an author and journalist who has worked in the entertainment industry for over a decade. I currently work as a news editor at a major news website, and my focus is on covering the latest trends in entertainment. I also write occasional pieces for other outlets, and have authored two books about the entertainment industry.