This Saturdayfrom 18 and until midnight, comes the sixth edition of the Night of Musican initiative framed within the program "BA Nights"organized by the Deputy Head of the City Government and the General Directorate of Music of the Buenos Aires Ministry of Culture. The launch will be this Thursday at 17 at the station italy square of the Subway Line Dwhere there will be two live shows of Juan Jose Soubiron and Micaela Basadoni.
The proposal scheduled for Saturday aims to become one of the most important cultural events of the year. It will offer a day with more than 100 music shows live shows of different musical genres, among which established and traveling artists will be presented, with a group of 70 artists from all over the country who were selected through an open call organized by the city ​​government during March of this year.
In addition, there will be different surprise shows, musical workshopsa special program in gastronomic patios and interactive facilities to enjoy with the family. Among the expected offer are Santi Celli, Relatives, Lady Ant, Alejo and Valentín, Little Bambi, Alejandro Oliva and Alan Gómez.
Veby Martinezresponsible of Special Projects of the Deputy Head of Government held that "the program BA nights was installed as the most relevant cultural proposal of the City and we are very happy that the music night reach several neighborhoods at once".
For his part, the Minister of Culture of the Buenos aires city, Enrique Avogadroexplained that "It is a unique opportunity to promote this sector that is experiencing a amazing stage by the hand of the urban culture. Urban culture places Argentina as the epicenter of music".
For this edition of the music night Four main corridors were developed: Av. Corrientes (between Callao and Uruguay), DOHO Villa Urquiza (Av. Donado and Sucre), Supply (Avenue Anchorena, between Lavalle and Av. Corrientes) and Flea Market (Plaza Clemente, between Av. Dorrego and Concepción Arenal).
In addition, there will be different shows at various points in the City who will carry the cultural offer to ten communes through a special program in different iconic places in the neighbourhoods. Part of this initiative will be Carriage Markethe Saint Nicholas Market, Dorrego Square of San Telmo (Balcarce 700), San Juan and Boedo, Palermo Armenian Square, Devoted Pedestrian (Fernandez de Enciso 3900), the Chinatown (Echeverría Passage 1677) and the Planetary. Some cultural centers will also be added, such as The Art Plant and the Centennial Park Amphitheaterwhich will have a free programming with a wide variety of shows and some record stores that will offer discounts will be added.
All the music night schedulelist of places with discounts and the gastronomic offer It will be on the website of the Buenos Aires government. It should be noted that this edition of the music night It will be the kickoff for a week full of activities related to this cultural industry:
He monday may 15 with an Urban Study masterclass that same day at 4:00 p.m. Said masterclass will be in charge of Alan Gómez and his manager, who will start from their own experience to tell the path they made in music.
He Tuesday May 16 It will be the night of the Gardel Awards, one of the most important events in the region in this field, with a party for the XXV years.
He May 17 and 18 BAFIM 2023 Urban Edition, the Buenos Aires International Music Fair, will take place at the Art Media Complex (Av. Corrientes 6721).
He Friday the 19th at 8 pm, at the Recoleta Cultural Center (Junín 1930), you can enjoy the Upload the Volume Babeblade Recital.
Schedule of Spaces and shows of the Night of Music
Programming in the 4 corridors:
Plaza Clemente in front of the Flea Market
Scenario 1
kastiello – 18 hours
Delta Venus – 6:40 p.m.
Tasting Raybaud – 7:20 p.m.
Alejo and Valentine – 8:20 p.m.
Sol Bassa – 8:40 p.m.
cucuza – 9:20 p.m.
hypnotic – 10:10 p.m.
Alexander Lerner – 11:10 p.m.
scenario 2
Slim Dee and Anita Sibona – 6:20 p.m.
Marcelo Ezquiaga – 7 pm
Franco Luciani – 7:40 p.m.
practical workshops
Sikus assembly workshop – 18 hours
drum assembly workshop – 18 hours
Workshop for children and adolescents by the DG for Family – 18 hours
Corrientes and Callao
Corrientes Avenue and Callao Avenue
Scenario 1:
Lia Gomez Castellanos – 18 hours
Duck Lange – 6:40 p.m.
Lady Ant – 7:20 p.m.
Lola Cobach – 20 hours
addicted – 8:40 p.m.
Relatives – 9:20 p.m.
surprise artist – 22 hours
The Tsar – 10:50 p.m.
Scenario 2:
Barberan Tone – 6:20 p.m.
Peka Roux – 7 pm
Diego Baiardi – 7:40 p.m.
Doho of Villa Urquiza
Donado and Sucre avenue
Facusan – 18 hours
Pipo Zaffe – 6:30 p.m.
Camila Mateo – 7:05 p.m.
Big Breast Lab – 7:40 p.m.
Matias Rizutto – 8:15 p.m.
Black pudding jam – 8:50 p.m.
little bambi – 9:25 p.m.
Eve Calletti – 22 hours
vivi pozzebón – 10:35 p.m.
yami safdie – 11:10 p.m.
Supply
Anchorena, between Avenida Corrientes and Lavalle
Leandro Pazos – 18 hours
Lisandro Etala – 6:30 p.m.
matt austin – 7:05 p.m.
Kris Alaniz – 7:40 p.m.
Marina Will – 8:15 p.m.
Juan Manuel and Pablo Juarez – 21 hours
Touched Moved – 9:35 p.m.
The Pampas – 10:10 p.m.
Winona Riders – 23 hours
Musical activations in neighborhoods
Live music in gastronomic poles
Carriage Market, Retiro
Cam Bezkin – 7 pm
Great Cast – 7:45 p.m.
Jerome Guiraud – 8:30 p.m.
alpa – 9:15 p.m.
San Nicolás Market, Downtown
Ceci Mendez – 7 pm
Clara Gius– 7:45 p.m.
The Chasqui Pum – 8:30 p.m.
Plaza Dorrego, San Telmo
Julian Tor – 7 pm
Flower Cosentino – 7:45 p.m.
Guillo Espel – 8:30 p.m.
Benjo Soler – 9:15 p.m.
Zikiel Levinton and The Spoilers – 22 hours
Cafe Margot, Boedo
julia zappa – 7 pm
emi franji – 7:45 p.m.
Average stack – 8:30 p.m.
Clara Ballestero – 9:15 p.m.
Cumbiambera Grandma – 22 hours
Fernández de Enciso Pedestrian, Villa Devoto
rocketeers – 7 pm
Hijxs Malones – 7:40 p.m.
Lotus – 8:20 p.m.
vedette – 21 hours
Facundo Galli – 9:40 p.m.
Passage Echeverría 1677, Chinatown, Belgrano
Special effects – 7 pm
Septet 40 Braus – 7:45 p.m.
Paul Mengo – 8:30 p.m.
Zocine – 9:15 p.m.
kid mafia – 22 hours
Planetarium, Palermo
Life Set: 19 hours
Airplane mode – 7:45 p.m.
REOT – 8:30 p.m.
Luna Sujatovich – 9:15 p.m.
Armenian Square, Palermo
Guacho Bleu – 7 pm
Maxi Pachecoy – 7:45 p.m.
Out of time – 8:35 p.m.
shaman – 9:15 p.m.
Innovation Park, Núñez
Daiuja – 7 pm
Soul Members News – 7:45 p.m.
Mijal Ginguis – 8:30 p.m.
special programming
In these spaces, on Saturday May 13, shows linked to the Night of Music will be offered.
Cultural Center May 25, Villa Urquiza: Shows to be confirmed.
Centennial Park Amphitheater, Caballito: Shows to be confirmed.
Buenos Aires Theater Complex, Downtown: Shows to be confirmed.
Recoleta Cultural Center, Recoleta: Shows to be confirmed.
Usina del Arte, La Boca: Tickets are reserved free of charge through the Usina del Arte website.
santi celli – 20 hours.
Record store discounts
Downtown Circuit
Zivals: Av. Callao 395. 10% discount on any means of payment on CDs and Vinyls.
The Athenaeum: Florida 340. 20% discount on CDs and vinyl at all our stores in Capital Federal (in person and online).
The Ateneo: Florida 632. 20% discount on CDs and vinyl at all our stores in Capital Federal (in person and online).
Barecordstore: Esmeralda 374. Discount 20% cash or transfer. 10% discount with credit or debit card.
Recoleta Circuit
The Ateneo Grand Splendid: Av. Santa Fe 1860. 20% discount on CDs and vinyl at all our stores in Capital Federal (in person and online).
Circuit Villa Crespo – Palermo
RGS Music: Av. Corrientes 5233, local 2. 20% discount for any means of payment (cash, credit card, debit/QR) on CDs, Vinyls and DVDs.
For Music Night, RGS will release the remaster of the historic punk album Nuevas Tierras de Sentimiento Incontrolable. On the other hand, the record store will present, exclusively, the new album by Fernando Samalea, together with an autograph signing that the artist will be carrying out at the point of sale. With stellar participation by Tony Levin, Gustavo Cerati, Charly García and many more artists, Samalea shows us his instrumental album accompanied by some stories that he wrote especially.
More record stores attached to the Night of Music
LEF House of Music: Villa Urquiza (Av. Triunvirato 4673) and Villa del Parque (Cuenca 2920). Devotee Villa (Devotee Shopping: José Pedro Varela 4833 Local 315 3rd floor). Adrogue (Shopping Boulevard Adrogue: Hipólito Yrigoyen 13200 Local 120 PB). Tortuguitas (Tortugas Open Mall: Panamericana Km 36.5, Ramal Pilar, Local 130 1st Floor).
The Ateneo: Avenida Cabildo 2093. 20% discount on CDs and vinyl at all our stores in Capital Federal (in person and online).
Yenny: Av. Acoyte 44 and Av. Rivadavia 6527. 20% discount on CDs and vinyl at all stores in the Federal Capital (in person and online).
Toribio Records: Av. Rivadavia 4370, local 19. 10% cash discount on new records. 3 x $500 vinyl tray.
Source: Ambito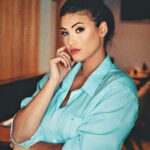 I am an author and journalist who has worked in the entertainment industry for over a decade. I currently work as a news editor at a major news website, and my focus is on covering the latest trends in entertainment. I also write occasional pieces for other outlets, and have authored two books about the entertainment industry.