Hollywood star Arnold Schwarzenegger shares the humiliation of aging and life as a divorced superstar.
Action icon Arnold Schwarzenegger (75) made it clear a few years ago that he has no interest in dying at some point. When asked if he was afraid of death, he replied: "I'm not afraid of death, it just pisses me off. Especially when you have a life like we have and then one day it's over that really pisses me off."
In an interview with "The Hollywood Reporter", the former professional bodybuilder went into more detail about the difficult topic of aging. There he said: "All my life I've looked in the mirror and seen the best built man, and now all of a sudden I see a bunch of crap. It's terrible!"
"I've never had plastic surgery"

Nevertheless, he never considered getting a lift. "I've never had plastic surgery," he said. "I've never tried any gimmicks. Years ago I was at UCLA, where there is a world-renowned expert on aging. I asked him if there was anything that reversed aging, or if it was going to be available soon. He said, 'Absolutely nothing, end of story'. The only thing you can do is do the old-fashioned things. I could die sooner smoking cigars, but that's made up for by eating well and exercising."
"My plan is to live forever"

Instead of dealing with his impermanence, he prefers to stay active and laugh in the face of death. He has no intention of retiring at some point. "There is no such thing as retirement," he explained his point of view. "I'm still on this side of the grass, so I'm happy. My plan is to live forever – and so far, so good!"
In the detailed interview, he looked back on his life so far and came to the conclusion that over time you just get wiser and learn to think more about other people and not just about yourself. Like everyone, he has over time made many mistakes. This also applies to his dealings with his family and his ex-wife Maria Shriver (67), who divorced him in 2011.
Oscar for the perfect divorce?

When asked if he misses being married, he replied: "No. Divorce was very, very difficult at first. But eventually you move on. I have a wonderful girlfriend, Heather Milligan, who is very successful. I I'm really proud of her and I love her, but at the same time I love my wife, she and I are really good friends and very close and we're very proud of the way we raised our children. (…) If there was an Oscar for how to handle a divorce, Maria and I should get it for being the least disruptive to the kids."
"It was my failure"

The fact that he is playing an older CIA agent in his new series "Fubar" (Netflix start on May 25, 2023) who is divorced due to an affair sometimes feels "like in a documentary" to him. The difference, however, is that he doesn't see cheating on the show as cheating. In reality, this is different for him, the failure of his own marriage is based solely on his "failure".
Source: Stern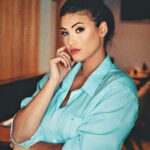 I am an author and journalist who has worked in the entertainment industry for over a decade. I currently work as a news editor at a major news website, and my focus is on covering the latest trends in entertainment. I also write occasional pieces for other outlets, and have authored two books about the entertainment industry.