Britney Spears has two sons who live with their father, Kevin Federline. The singer has to pay a lot of money to her ex for the maintenance of the children – apparently that will soon be over.
Their first son, Sean Preston Federline, was born in 2005. Just a year later, in September 2006, her second Jayden James. But Britney Spears began a downward spiral of mental health problems with their split in 2007, losing custody of both sons in 2008 and being placed under her father's guardianship – which was known to last 13 years.
Since then, Kevin Federline has had sole custody of their sons, with whom he recently moved to Hawaii. In all, Federline has six children by three women. Two by Spears, two by Shar Jackson and two by his current wife, Victoria Prince.
Because Britney Spears' sons were raised by their father, the singer is obligated to pay child support. It is said that she had to pay $20,000 every month. In May 2018, Federline requested a $40,000 raise. From then on, he demanded $60,000 a month from the singer. According to the news portal "Daily Mail", Britney Spears' guardian at the time, her father Jamie Spears, rejected this request and is said to have agreed otherwise with Federline – but to what extent is not known. But according to the online magazine, the previous maintenance payments should soon be over.
Britney Spears is set to pay Federline $35,000 a month

Court documents at the time showed that Britney paid an additional $15,000 per month for school and extracurricular activities, bringing Kevin's total payments to Kevin each month to $35,000. However, Britney Spears did not have to pay child support for Kevin Federline herself because of a prenuptial agreement. But Federline doesn't seem to have really worked in the last 15 years. He may have shared in Spears' child support.
About a year ago, Spears and Federline clashed on social media after their child's father posted secretly shot videos of an argument between her and her sons. Britney's ex-husband Sam Asghari chimed in, writing: "The boys are very smart and will soon be 18 and making their own decisions and maybe at some point they'll realize that the 'hard' part is having a dad to guide you who hasn't worked much in over 15 years."
From the age of 18, which Sean Preston will reach on September 14, according to the "Daily Mail", the singer should want to stop supporting Kevin for her eldest son and send Sean Preston the money directly. "Britney is relieved that Sean will turn 18 on September 14 because she's tired of paying Kevin so much money," said a source close to the singer. "…it's time for Kevin to get a job," the source told the UK portal.
Spears fans first speculated about the reasons for moving to Hawaii, saying that Federline moved to Hawaii because there is a different child support law there – in Hawaii you have to pay child support until the age of 23. But those rumors died down because the Spears case is governed by the California statute that once established custody. This states that you are a parent until you turn 19 or graduate high school, whichever comes first.
For Federline, if Britney Spears goes ahead with her plans, that means that soon no more money will come into Federline's account. Spears can probably stop making payments when Jayden James turns 18 in 2024, but no later than when the youngest son turns 19 or finishes high school.
Sources: ,
+++ Read also +++
Source: Stern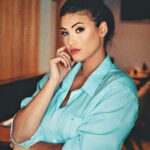 I am an author and journalist who has worked in the entertainment industry for over a decade. I currently work as a news editor at a major news website, and my focus is on covering the latest trends in entertainment. I also write occasional pieces for other outlets, and have authored two books about the entertainment industry.