September 7, 2023 – 11:54

An article on the Vulture portal revealed that an advertising agency paid for positive reviews, which detracts from the credibility of the ratings.

It is not the first time that the site Rotten Tomatoes is embroiled in controversy. For several years, renowned directors such as Martin Scorsese have launched harsh criticism, and according to a New York Times article in 2017, during a meeting the CEO of a major Hollywood company said that he would destroy Rotten Tomatoes.
A new scandal hits the site, since an article on the portal vulture revealed that an advertising agency paid for positive reviews, which undermines the credibility of the ratings.
The accusation against Rotten Tomatoes
The article begins by explaining that the film opheliastarring Daisy Ridley, was not well received by critics. Of the 13 reviews published after the first screenings, seven were negative, which translated into a 46% rating, a disappointing score for a film that aspired to be prestigious and did not yet have a distributor in the country. This is where it comes into play. Bunker 15, which, unlike other PR agencies, opts for more obscure critics who are part of the pool monitored by Rotten Tomatoes, paying them $50 or more for each review. This information would have been made known by the same critics.
Between October 2018 and January 2019, eight reviews were added to the score. ophelia on Rotten Tomatoes. Seven were positive and came from critics who had already reviewed other Bunker 15 films. Thus The film increased its rating to 62%, going from "rotten" to "fresh". Shortly thereafter, distributor IFC Films acquired the film for US release.
Vulture attempted to contact Bunker 15, and Daniel Harlowfounder of the agency, argued that only a small group of critics has a payment system for reviews:
We have thousands of writers on our mailing list. A small group has created a specific system through which filmmakers can sponsor or pay to have a film reviewed.
According to Vulture, Ophelia's example sheds light on the functioning and influence of Rotten Tomatoes. Despite its importance in the industry, the platform is susceptible to manipulation. Filmmaker Paul Schrader opined that Rotten Tomatoes is a tool that studios can and do manipulate. The site's reliability and role in decision-making in the film industry are questionable.
The influence of Rotten Tomatoes when choosing to watch a movie
It's understandable why it's so popular on Rotten Tomatoes. Most people don't know if a movie ticket will be worth it, and they don't have the time or interest to read each and every review that has been written, so the site offers a score, which is not a grade, but the passing percentage. If they register ten reviews and seven of them gave a positive rating (which can be from 6 to 10, or from average to five stars), the approval percentage will be 70% and you will have a fresh tomato, and if only three were positive , will have a 30% approval rating and a rotten, green, burst tomato.
Source: Ambito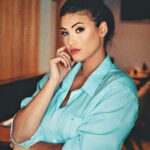 I am an author and journalist who has worked in the entertainment industry for over a decade. I currently work as a news editor at a major news website, and my focus is on covering the latest trends in entertainment. I also write occasional pieces for other outlets, and have authored two books about the entertainment industry.