September 8, 2023 – 22:41

The That '70s Show actor was sentenced to 30 years in prison for raping two women. His former colleagues sent letters of support before the sentencing.

Danny Mastersonactor of the series That '70s Showwas condemned on thursday to 30 years in prison for drugging and rape two women. Ashton Kutcher and Mila Kunisformer companions in the series, They sent letters in support of the actor before the judge in charge of the case sentenced him.
"Danny has been nothing but a positive influence in my life," Kutcher wrote, who described the artist and member of the Church of Scientology as a "role model", according to the specialized publication Variety, and added: "I don't think he is a walking danger to society and for his daughter to grow up without her father present would be an injustice.". "He is an extraordinarily honest and intentional human being."
The Kutcher-Kunis couple sent the letters to Judge Charlaine Olmedo for intercede for a lesser sentence despite being aware of the seriousness of the accusations. Masterson, found guilty in May of raping two women in 2001 and 2003 at his Hollywood Hills home, was sentenced Thursday in Los Angeles to a sentence of 30 years in prison to life imprisonment. With the court decision, the 47-year-old actor and father of a 9-year-old daughter with actress Bijou Phillips, He will only be able to request parole at the age of 77.
"I wholeheartedly attest to the exceptional character of Danny Masterson and the tremendous positive influence he has had on me and the people around him," wrote Kunis in another letter and added: "In the 25 years of our relationship I don't remember him ever lying to me. He has taught me to be direct and to face the problems of life and relationships head-on, resolve them and move on."
Both actors They insisted in their letters that Masterson, accused of drugging his victims before raping them, was characterized by leading a drug-free life. According to American media, more than 50 people sent letters to the judge in support of Masterson, including actors Giovanni Ribisi and William Baldwin.
On Thursday, before announcing the sentence, Olmedo granted the right to speak to the three women who accused him. "You like to hurt women," one of them said, adding that the world would be "safer" with her imprisonment. All are former members of Scientology and their identities were preserved.. This was the second rape trial Masterson faced, after the previous trial was declared null and void in November due to another jury failing to reach a unanimous decision.
Faithful of the Church of Scientology, the actor achieved fame with the series "That '70s Show", which premiered in 1998 with Kunis and Kutcher. He worked with Kutcher again on "The Ranch", produced by Netflix, but was fired in 2017. and his character was eliminated from the plot after the Los Angeles police confirmed that he was being investigated for several rape accusations against him.
Source: Ambito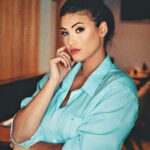 I am an author and journalist who has worked in the entertainment industry for over a decade. I currently work as a news editor at a major news website, and my focus is on covering the latest trends in entertainment. I also write occasional pieces for other outlets, and have authored two books about the entertainment industry.