A Spanish painting Pablo Picasso, "Femme à la montre"estimated at 120 million dollars, will be auctioned by the house Sothebys in New York at the beginning of next November and could enter the 'top ten' of the most expensive works of art in the world.
This oil on canvas from 1932, in which the Spanish painter portrayed Marie-Therese Walterone of his great muses, will be the star of the auction dedicated to the collection of Emily Fisher Landau (1920-2023), collector, patron and active member of the board of the Whitney Museum for 30 years, an institution to which he donated 400 works of art in 2010, an unprecedented gesture for which the fourth floor of the Breuer building bears his name.
The personal collection of Fisher Landau began in 1960 with the purchase of a mobile from Alexander Calder and grew to incorporate pieces of Josef Albers, Henri Matisse, Piet Mondrian, Jean Arp, Mark Rothko, Franz Kline, Paul Klee and Louise Nevelsonamong other artists.
At the same time, the collector got to know the vibrant New York art scene of the time and its figures – Ed Ruscha, Jasper Johns, Mark Rothko, Andy Warhol – whom she visited in their studios and from whom she acquired their creations. She also forged friendships and was a patron of Georgia O'Keeffe, Agnes Martin, Keith Haring, Robert Rauschenberg, Louise Nevelson, Cy Twombly, Glenn Ligon, Nan Goldin, Mark Tansey, Robert Mapplethorpe and many others.
Other works that will go up for auction
Some 120 exceptional works from his collection, estimated to fetch more than $400 million, will go up for sale at Sotheby's New York in two dedicated auctions on November 8 and 9, in what is "destined to be a historic moment for the art market," auctioneer Sotheby's declared in a statement.
The star of the sale will be the Picasso painting that the collector acquired in 1968, a cornerstone of her collection for more than five decades, which she had hanging on the mantel of her New York home.
Made in 1932, this work dates back to a "golden" year for Picasso, with such importance in his career that an entire exhibition was dedicated to it at the Tate Modern in London in 2018.
"Of the many great paintings that Picasso created in 1932, this one in particular stands out," Sotheby's said of the work "painted in August, shortly after the closing of his first large-scale retrospective in Paris, at a time when he was already freed from the tension of the secrecy surrounding his clandestine relationship with Marie-Thérèse, he was able to give full pictorial voice to his love for her."
The relationship between Pablo Picasso and Marie-Thérèse Walter
Picasso's first meeting with his young muse and their subsequent romance are legendary: they met for the first time in front of the Galeries Lafayette in Paris one day in 1927, a brief exchange that marked the beginning of a passionate relationship that remained secret for many years. years, both due to the fact that Picasso was still married to the Ukrainian dancer Olga Khokhlova, and because of Marie-Thérèse's young age, she was only 17 years old when they met.
"As time went by, Picasso found it increasingly difficult to exclude from his works the traits of his lover of his art, and when the retrospective opened in June 1932, there was no doubt about who reigned, both in the canvas as in his affections. The truth came to light and Picasso's marriage to Olga ended," the statement detailed.
For Sotheby's, "no other 1932 Picasso of remotely similar importance has appeared on the auction market since 2010, when 'Nude, Green Leaves and Bust' set a new record price for any work of art ever sold at auction." .
If the estimated value of this work is confirmed, it could enter the top ten of the 10 most expensive pieces of art at auctionand move from tenth place to "The Scream" of Edvard Munchfor which 119,922,500 million dollars were paid.
The world ranking of art sold at auction is headed by "Salvator Mundi", attributed to Leonardo da Vinci (US$ 450,312,500), followed by "Shot Sage Blue Marilyn" by Andy Warhol (US$ 195,040,000) and contains the Picasso himself, who occupies the number 3 position with the work "The Women of Algiers" from 1955, sold for 179 million dollars.
Source: Ambito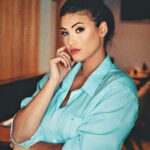 I am an author and journalist who has worked in the entertainment industry for over a decade. I currently work as a news editor at a major news website, and my focus is on covering the latest trends in entertainment. I also write occasional pieces for other outlets, and have authored two books about the entertainment industry.