Preach water, drink wine? This is how some people see the visit of King Charles III. in France. First he campaigned for more climate protection, then he completed a short-haul flight that is actually no longer allowed in the country.
King Charles III was already campaigning for climate protection when his mother, Queen Elizabeth II, still had many years left on the throne – and others were not yet concerned with the issue. When Charles took over the crown last year, some even dubbed him the new "climate king."
But during his visit to France, the king had to accept accusations that he was behaving in a way that was harmful to the climate. On Friday, he and his wife Camilla took a short-haul flight from Paris to Bordeaux that lasted just 75 minutes. The approximately 580 kilometer long route from the French capital to the southwest of the country can actually be completed by train in just over two hours. Nevertheless, the king and his entourage chose the less sustainable option.
France bans short-haul flights of less than two hours

Charles III's flight has a special aftertaste for two reasons. Firstly, the day before, the British King had given a speech in the French Senate where he called on France to step up its joint efforts to protect the climate. He called climate change "our most existential challenge." He called for the alliance between the two countries to be renewed in order to address the climate and biodiversity crisis more efficiently.
State banquet
From Mick Jagger to Hugh Grant: These stars were King Charles' guests in Paris
Secondly, flights of this type are actually no longer permitted in France for climate protection reasons. In May, a decree came into force banning domestic flights of less than two hours if the destination can be reached within less than two and a half hours by a direct rail connection. This would have been the case with Charles – but an exception was obviously made for the monarch.
Charles III: French authorities considered rail travel too unsafe

Some French and British media expressed surprise at the choice of means of transport, and criticism also came from environmental activists and politicians in the United Kingdom. Former minister Norman Baker said: "Charles does not seem to understand that he is weakening his message with his own behavior. With his penchant for private jets and helicopters, he is one of the top one percent of CO2 emitters in the world."
As the British newspaper "Express" reports, Charles had no other choice in this case. The king actually wanted to travel by train, like during his visit to Germany in the spring, when he and Camilla took the ICE from Berlin to Hamburg. But the train journey did not seem feasible to the French authorities for security reasons. To achieve this, every bridge and every station on the route would have had to be secured. The British palace confirmed: "The decision to switch from train to plane was made on the recommendation of the French authorities."
Sources: // DPA
Source: Stern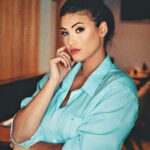 I am an author and journalist who has worked in the entertainment industry for over a decade. I currently work as a news editor at a major news website, and my focus is on covering the latest trends in entertainment. I also write occasional pieces for other outlets, and have authored two books about the entertainment industry.