October 31, 2023 – 2:15 p.m.

The OISHII edition will also allow you to try the best of Japanese pastries and cocktails. I know when and where it will be.

Attention lovers of Japanese cuisine. The fifth arrives GastroJapo Food Weekhe iconic gastronomic event with the best of the Japanese cuisine, pastries and cocktailsin Argentina. With more than 50 participantsit will be a new opportunity to live an exquisite culinary journey where"OISHII" (trans. delicious) It will be the compass that guides each bite in the restaurants, gastronomic ventures and pastriesboth in format in person, deliveries or take away. Learn more.
GastroJapo Food Week: when, where and what to taste at the event?
This fifth consecutive edition will be from November 8 to 14 and will feature the participation of more than 50 restaurants, gastronomic ventures, pastry shops and deliveries of AMBA, La Plata, Chascomús, Mar del Plata, Rosario and Córdoba.
For a week, all locations will offer a special menu that will allow you to explore "OISHII"the ancient Japanese traditionmixed with the innovative local proposals. Each dish will be an opportunity to immerse yourself in a culinary narrative where each ingredient counts history of dedication, respect and passion.
Special menus
Restaurants: Akari (La Plata), Aki Amai, I love my matcha, Ana Irie, AoKuma, Tokyo Bistro, Buri Omakase, Craft Sushi Fusion (Mar del Plata), Doozo, Dotonbori, Filos, Fuji Foods, Haiku, Harakiri de Una, Hikaru , Hoshi, Hotaru, Ichisou, In & Out Sushi, Kabuki, Kawaii Club Café, Kenji, Kyodo, Kyoen, La Grulla (Chascomús), Masaru Ramen (Rosario, Santa Fe), Minimal, Mirutaki, Nen, Nikkai, Okiren, Omyu Shijin, Oti Sushi, Ru Omakase Atlantico, Sakiko, Samurai, SanCafe, Sashimiya, Sedaï Sushi Bowls, Taiyaki Brothers, Tako Sushi (Rosario, Santa Fe), Tanizaki, Tenkuu, Tori Tori, Uni Omakase, Wagashi, Wakusei, Yuzu.
Pastries: Anshi Bakery, Aki amai Kawaii, Aokuma Café, Club Café, Matcha Point, Taiyaki brothers, Wagashi pastry shop.
What to try?
He donburi It is a dish of Japanese origin that consists of a bowl of rice topped with different ingredientsas meat, fish, vegetables, egg and other accompaniments, all seasoned with a variety of sauces. A popular food in Japan because of his high nutritional value, simplicity, flavor and versatility.
exist various types of donburi, each with its specific name according to the ingredients used. Some common examples include:
Katsudon: Rice with breaded pork (tonkatsu) and beaten egg, cooked together in a sweet sauce.
Gyudon: Beef donburi, where the beef is cooked with onion and served over rice, usually with a sauce made of soy sauce and mirin.
Oyakodon: This dish has chicken and egg cooked in a sweet and sour sauce and served over rice.
Kaisendon: A donburi with fish and/or seafood sashimi on top.
Tendon: This is a tempura dish, where rice is topped with seafood and vegetable tempura, and drizzled with a dashi-based sauce.
He Donburi It refers us to what is known today as Comfort Food, katei ryouri in Japanese or, for locals, as homemade food.
Source: Ambito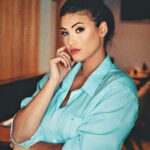 I am an author and journalist who has worked in the entertainment industry for over a decade. I currently work as a news editor at a major news website, and my focus is on covering the latest trends in entertainment. I also write occasional pieces for other outlets, and have authored two books about the entertainment industry.